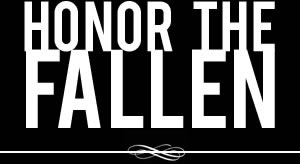 Honoring those who fought and died in Operation Enduring Freedom, Operation Iraqi Freedom and Operation New Dawn
Search Our Database
Army Staff Sgt. Shane M. Koele
Died March 16, 2005 Serving During Operation Enduring Freedom
---
25, of Wayne, Neb.; assigned to the 212th Military Police Company, Kitzingen, Germany; died March 16 at Shindand Airfield, Afghanistan, of injuries sustained March 15 when a land mine exploded near his Humvee in Shindand.
---
Iowa soldier killed in Afghanistan
Associated Press
HARTLEY, Iowa — A soldier from this western Iowa city was killed about a week after he arrived for duty in Afghanistan, his father said.
Army Staff Sgt. Shane Koele, 25, died Tuesday, a day after he was injured when a land mine exploded near the Humvee he was riding in at Shindand, Afghanistan, the Department of Defense reported.
"He was an excellent leader, a natural athlete," said his mother, Mary Donnenwerth of Hartley. "A lot of kids thought of him as a role model. I counted on him."
Koele left March 8 for Afghanistan, said his father, Keith Koele, of Fonda. He said his son was patrolling the borders "and he was very excited about doing that."
The younger Koele felt he was helping to stop the poppy trade, which could help finance terrorism, his father said.
Shane Koele last saw his daughter and wife at a U.S. military base in Germany, the day he left for Afghanistan. He last spoke to his wife and mother on Friday.
"They were leaving the next day," his mother said. "He was not nervous about doing his duty. The service is what he wanted to do. He was very proud of what he was doing. He supported President Bush."
"Everyone loved him, I mean everyone. It doesn't matter whether young or old," his wife, Cheryl Koele, said. "He was just so sweet and kind to everyone, and nice-mannered."
His father saw another side.
"He liked to compete. He was a competitor like you wouldn't believe. He did not want to lose. He did not lose, and that's the reason he went into the Army," Keith Koele said.
His mother said he was devoted to the couple's daughter, Kiley, born two days before Thanksgiving.
"He loved his wife and daughter with all of his heart," Donnenwerth said Thursday as family members gathered. "He'd get up in the middle of the night to walk her, to change her diapers. His friends could not believe it was Shane changing diapers. He was such a proud daddy."
Cheryl Koele said her husband had a hard time leaving their baby daughter.
"I have so many pictures of him and videotape of him reading her stories, so we'll have all that but it's still hard to think about how to explain it to her," Cheryl Koele said. "She'll be proud of her dad, but it will still be hard to grow up without him."
Koele was a three-sport letter winnner at Hartley-Melvin-Sanborn High School. The 1998 H-M-S graduate played football, basketball and track, earning a berth in the state track meet and playing in three state football playoffs.
"Shane was an outstanding individual," said Steve Waechter, the Hawks' high school football coach. "He was of sound character and lived through his convictions. He always gave 100 percent, whether it was at school or in our community. And he gave everything he had while he was in the military."
Koele served with 212th Military Police Company based out of Kitzingen, Germany.
Besides his wife, daughter and parents, Koele is survived by sisters Stacie Long of Ruthven and Shannon Koele of Cincinnati, Ohio.
His mother and widow will travel with military personnel to Sioux Falls late next week to accompany his remains back to Hartley, where he will be buried.