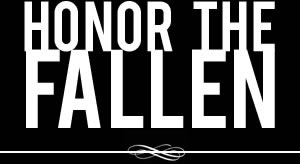 Honoring those who fought and died in Operation Enduring Freedom, Operation Iraqi Freedom and Operation New Dawn
Search Our Database
Army Staff Sgt. Solomon T. Sam
Died December 4, 2008 Serving During Operation Iraqi Freedom
---
31, of Majuro, Marshall Islands; assigned to the 523rd Engineer Company, 84th Engineer Battalion, 25th Infantry Division, Schofield Barracks, Hawaii; died from wounds sustained from an improvised explosive device Dec. 4 in Mosul, Iraq. Also killed was Sgt. John J. Savage.
* * * * *
Schofield soldier killed in Iraq blast
By William Cole
Honolulu Advertiser
A married father of three children out of Schofield Barracks was one of two soldiers killed Thursday in Iraq when a suicide bomber detonated a car with explosives near a checkpoint in the northern city of Mosul, officials said.
Sgt. Solomon T. Sam, 26, of Majuro, Marshall Islands, was with the 84th Engineer Battalion and had deployed to Iraq last month on his second tour to the country from Hawaii.
Sam's wife and children live on Oahu.
"They are part of the Army family, so we'll certainly take care of them," said Sgt. 1st Class David Gillespie, a spokesman for the 8th Theater Sustainment Command at Fort Shafter. "We're working with them now in helping them through this time."
The Web site www.yokwe.net, devoted to the Marshall Islands, said Sam is believed to be the first loss for the Republic of the Marshall Islands in the U.S. war on terrorism.
Staff Sgt. Neamon Neamon said on the Web site that his family and several other Marshallese soldiers had visited Sam's wife and children early this week.
The Web site said Sam's father is the Rev. Harry Sam from Ujae, Ailinglaplap, Kwajelein, and his mother is Teaoi Sam from Kiribati.
Gillespie said Sam, who joined the Army in 1999, returned from Iraq in 2006 from an earlier deployment with the 84th Engineer Battalion.
Sam's death came as about 9,200 Schofield Barracks soldiers are now based in Iraq.
The total includes about 1,000 with the 25th Infantry Division headquarters; 3,500 with the 3rd Brigade; 4,000 with the Stryker Brigade; and 700 with the 84th Engineer Battalion, which arrived in Iraq in November and this month and is predominantly in Mosul.
Also killed in last week's blast was Sgt. John J. Savage, 26, of Texas, who was with the 94th Engineer Company at Fort Leonard Wood, Mo. Eight or nine civilians also were wounded.
Suicide bombers killed 18 people in three attacks as the Iraqi government approved a "Status of Forces Agreement" that calls for U.S. troops to withdraw from population centers by June 30.
Pfc. Christopher A. McCraw, 23, came under gunfire in Baghdad on Oct. 14 and was the most recent fatality for Schofield Barracks before Sam's death.
* * * * *
Slain staff sgt. remembered
The Associated Press
Eli Adams said he had the honor of serving with Solomon T. Sam and "can truly say he was one of the best."
"His positive attitude and dedication uplifted those around him. I'll never forget his enthusiasm for what he was doing. He will be sorely missed," Adams wrote on an online bulletin board.
Sam, 31, of Majuro, Marshall Islands, died Dec. 4 when the truck he was in was hit by a suicide bomb attack near Mosul. He was assigned to Schofield Barracks.
At the start of United States-Marshall Islands annual defense talks in Majuro, U.S. Ambassador Clyde Bishop called for a moment of silence to remember Sam.
"He was a very kind young man," said a Marshallese soldier stationed in Iraq after hearing the news of his death. "Every time we ran into each other, he was very friendly."
Sam joined the U.S. Armed Forces in 2000, a year after graduating from Marshall Islands High School in Majuro.
He is survived by is wife, Bwilla, and three children.
"Words cannot describe what a great person you were," wrote Diandra Payne, on an online bulletin board.