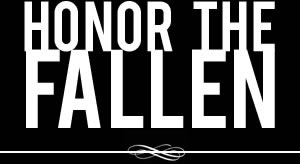 Honoring those who fought and died in Operation Enduring Freedom, Operation Iraqi Freedom and Operation New Dawn
Search Our Database
Army Staff Sgt. Stephen A. Bertolino
Died November 29, 2003 Serving During Operation Iraqi Freedom
---
40, of Orange, Calif.; assigned to Aviation Intermediate Maintenance Troop, Regimental Support Squadron, 3rd Armored Cavalry Regiment, based in Fort Carson, Colo.; killed while traveling in a convoy Nov. 29 when his vehicle was hit by enemy fire in Haditha, Iraq.
* * * * *
Fort Carson soldier 'always wanted to serve in the military'
Associated Press
EL CAJON, Calif. — A Fort Carson, Colo., soldier killed in Iraq when his convoy was attacked was remembered by family and co-workers as a man who would do anything to help others — from fellow soldiers to strangers.
Staff Sgt. Stephen A. Bertolino, 40, of El Cajon was killed Nov. 29 in Haditha, Iraq, less than 100 miles from the Syrian border. Bertolino was traveling in a convoy when his vehicle was ambushed, according to the Department of Defense.
Bertolino was assigned to the Aviation Intermediate Maintenance Troop, Regimental Support Squadron, 3rd Armored Cavalry Regiment, based at Fort Carson. He was the 33rd soldier from that Army post to die in Iraq.
"He was an extremely charitable man and would help anyone with anything. He could never drive past anyone stopped on the road without stopping to help them," his wife, Susan Bertolino, said Dec. 2 in a statement released by the military.
"A soldier under him in Iraq recently told the family, 'There are many things, such as hot water, that the other platoons don't have. But we have them because he made it happen,' " she said.
Bertolino deployed to Iraq in March, days after burying his mother who died of cancer.
"When the call came, he was more than ready," his wife said.
Bertolino, known as "Tony" by family and friends, graduated in 1982 from Granite Hills High School in El Cajon.
His wife said Bertolino always wanted to serve in the military, following in the footsteps of his father and his grandfather.
"Though he didn't like to be away from his family, he considered it an honor as well as his duty to fight for his country and the freedoms we have here," she said.
Bertolino's career took him to Hunter Army Airfield in Savannah, Ga., where he volunteered as a Chatham County reserve deputy sheriff.
"He wanted to give service to the community in which he lived," said Deputy Judy Tyree, coordinator of the Chatham County Sheriff's Reserve Unit.
Tyree said Bertolino put himself through the sheriff's academy training and volunteered regularly to help.
"He was right there on the street, doing the front line work. He would work roadblocks, warrant sweeps, whatever was needed," she said. "He also did a lot of humanitarian things, such as participating in parades and fund-raisers."
Bertolino filed a leave-of-absence request with the sheriff's department when the military transferred him to San Diego, where he worked as an Army recruiter before being assigned to Fort Carson.
"We always thought he intended to come back to be with us when he finished his military duty," Tyree said.
Bertolino also is survived by four children: Stephen Anthony Jr., 13; Daniel, 12; Karina, 7; and Jason, 6.