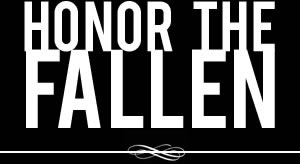 Honoring those who fought and died in Operation Enduring Freedom, Operation Iraqi Freedom and Operation New Dawn
Search Our Database
Army Staff Sgt. Todd D. Olson
Died December 27, 2004 Serving During Operation Iraqi Freedom
---
36, of Loyal, Wis.; assigned to the 1st Battalion, 128th Infantry Regiment, Wisconsin Army National Guard, Neillsville, Wis.; died Dec. 27 in the 67th Combat Support Hospital in Tikrit, Iraq, of wounds sustained on Dec. 26 when an improvised explosive device detonated in Samarra, Iraq.
---
Wisconsin soldier killed in Iraq
Associated Press
LOYAL, Wis. — A Wisconsin National Guardsman who had four children, served on a school board and coached youth football was killed in Iraq, friends said Monday.
Staff Sgt. Todd Olson, 36, of Loyal, died of injuries he suffered in Samarra, said his best friend, Dan Gluch.
His vehicle was hit by a roadside bomb Sunday, Loyal Mayor Arthur Olsen said.
Department of Defense and Wisconsin National Guard officials released no official information Monday and didn't return messages left by The Associated Press.
Olson's family was told he was injured, but around noon on Dec.26, they learned he had died, the mayor said. The Clark County community of about 1,300 people lowered its flags to half-staff Monday.
The mayor told The Associated Press he had known Olson since he was a baby.
"It couldn't be any worse than at Christmas time," the mayor said. "I feel for them. I didn't go to war when I could have in World War II just for fear of my own life. Maybe that's being greedy, I don't know. Fortunately, we're lucky to have people who are willing to serve and give up their lives. That's why we have the freedom we do have."
Thirty-two Wisconsin soldiers have died in Iraq since the war started. Olson was one of 35 soldiers with Detachment 1, Company C of the Wisconsin National Guard's 1st Battalion, 128th Infantry.
Gluch, of Eau Claire, was at Olson's home Monday. No one else there wanted to talk, he said.
"He deserves press, that's for sure," he said. "I don't know how to even explain a guy like that. He was deeply devoted to his wife and family ... I'm a better man for having him as a lifelong friend."
He had known Olson since grade school, he said. They were roommates at the University of Wisconsin-La Crosse where they both studied finance, he said.
Olson worked as a vice president and an agricultural loan officer at M&I Bank in Loyal. Bank president Al Nystrom described him as a leader who would volunteer to take on extra responsibilities. For example, Olson volunteered to serve as a temporary manager of the Neillsville branch and volunteered to become an agricultural lender.
He often worked with dairy farmers, Nystrom said.
"He was a leader," Nystrom said. "He spread himself in a lot of directions. Lot of personal sacrifices to do what he did for the bank ... he'll be sorely missed."
Olson was married and had three sons, ages 17, 16, and 14, as well as a 5-year-old daughter, Gluch said.
He served on the Loyal School Board and in the local Lions chapter. He also coached Pop Warner football. He loved to hunt and watch the Green Bay Packers, too, Gluch said.
Olson often told him how blessed he felt, Gluch said.
"We're at peace knowing he's in heaven," he said.
---
Funeral held for Loyal soldier killed in Iraq
LOYAL, Wis. — Staff Sgt. Todd Olson, who was killed in Iraq last month, was the type of leader who watched out for his men, his former commander told more 1,000 mourners at the soldier's funeral.
"It's not normal for a commander to walk point, but knowing Todd, I know why he was walking point that night," Lt. Col. Steven Bensend said Wednesday of when Olson was injured by a roadside bomb Dec. 26.
Bensend said during the gathering at the Loyal High School gymnasium that walking point on a foot patrol is "the most vulnerable and dangerous position. It's the eyes and ears" of the squad.
Olson, 36, was serving in Detachment 1, Charley Company of the Wisconsin National Guard's Eau Claire-based 1st Battalion, 128th Infantry Brigade, when he led his squad on the patrol in Samarra, about 60 miles north of Baghdad. He died the next day at a hospital in Tikrit.
He was the father of three boys — Trevor, 17, Jesse, 16, and Cody, 13 - and a 5-year-old daughter, Kasey.
Olson was an agriculture loans officer at M&I Bank in Neillsville and Loyal, and a member of the Loyal School Board.
A letter from his son Trevor read during the funeral recounted how his father was always there for his kids to coach their football teams, take them fishing and teach them how to find their way in the world.
"Dad was always my role model," he said. "If I have half the qualities of him, I'll be a good man," the teenager said in the letter.
— Associated Press