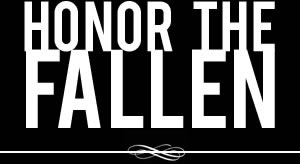 Honoring those who fought and died in Operation Enduring Freedom, Operation Iraqi Freedom and Operation New Dawn
Search Our Database
Army Staff Sgt. Todd R. Cornell
Died November 9, 2004 Serving During Operation Iraqi Freedom
---
38, of West Bend, Wis.; assigned to the 1st Battalion, 339th Infantry Regiment, Army Reserve, Fraser, Mich.; killed Nov. 9 while acting in an advisory support capacity for his Iraqi unit, which was attacked in Fallujah, Iraq, by enemy forces using small-arms fire.
---
Wisconsin soldier killed in Iraq
Associated Press
WEST BEND, Wis. — An Army reservist from West Bend has died in Iraq, making him the third Wisconsin service member to be killed in fighting there this week.
Staff Sgt. Todd R. Cornell, 38, was killed Tuesday in Fallujah while acting in an advisory support capacity with an Iraqi unit that came under small arms fire, the Department of Defense said Thursday.
Cornell was assigned to the Army Reserve's 1st Battalion, 339th Infantry Regiment, based out of Fraser, Mich.
On Monday, two Marine reservists from Wisconsin were killed in action south of Baghdad.
Cpl. Robert P. Warns, 23, of Waukesha, and Lance Cpl. Shane K. O'Donnell, 24, of DeForest, were with the Madison-based Golf Company, 2nd Battalion, 24th Marines, 1st Marine Division.
Also killed in that incident was another member of the same company, Lance Cpl. Branden Ramey, 22, of Belvidere, Ill.
There have been 25 soldiers and Marines from Wisconsin killed in the war.
Relatives said Cornell, the father of two children, had expected to return soon from his service in Iraq, as he had told his mother in a telephone call days before his death.
"All he said was, 'Mom, I have one more mission and I'll be home,"' his father, Bob Cornell of Menomonee Falls, said Thursday night. "But we didn't expect him to come home this way."
He said his son wanted to serve in the military.
"What he did was what he wanted to do, and he died for his country, for our freedom," he said.
The soldier's mother, Renee Cornell, said he spent 16 years in the Army and Army Reserves. He was sent to Iraq in February and had trained Iraqi soldiers for combat.
"He made friends with them," his mother said. "He told them about his life in America, and they told him about Iraq. He said he was learning a lot."
She said her son had kept in contact with the family through frequent phone calls and e-mails.
"He told us not to worry," she said. "'Mom, I'll be all right,' he would tell me."