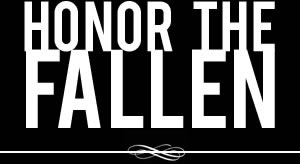 Honoring those who fought and died in Operation Enduring Freedom, Operation Iraqi Freedom and Operation New Dawn
Search Our Database
Army Staff Sgt. Vernon W. Martin
Died October 3, 2009 Serving During Operation Enduring Freedom
---
25, of Savannah, Ga.; assigned to the 3rd Squadron, 61st Cavalry Regiment, 4th Brigade Combat Team, 4th Infantry Division, Fort Carson, Colo.; died Oct. 3 at COP Keating, Afghanistan, of wounds suffered when enemy forces attacked his contingency outpost with small arms, rocket-propelled grenade and indirect fires. Also killed were Sgt. Justin T. Gallegos, Spc. Christopher T. Griffin, Sgt. Joshua M. Hardt, Sgt. Joshua J. Kirk, Spc. Stephan L. Mace, Sgt. Michael P. Scusa and Pfc. Kevin C. Thomson.
---
Carson honors 15 killed in Afghanistan
By Dan Elliott
The Associated Press
FORT CARSON, Colo. — Fort Carson paid somber tribute Wednesday to 15 of its soldiers killed in Afghanistan last month, the worst single month for combat deaths the post has endured since the Vietnam War.
Eight soldiers from the 4th Infantry Division were killed in a single battle on Oct. 3, and seven soldiers from the 4th Engineer Battalion were killed in three separate incidents.
The 4th Infantry soldiers were honored at a service in the Soldiers' Memorial Chapel at midday. A second service was scheduled later in the day for the others.
Chuckles rippled through the nearly full chapel as letters were read from soldiers still in Afghanistan recounting the fallen troops' lives and praising their bravery and friendship.
"I would have followed that man straight to hell if he thought it was a good idea," one letter said of Sgt. Joshua T. Kirk, 30, of South Portland, Maine.
Maj. Dan Chandler said each of the eight 4th Infantry soldiers enlisted after the terrorist Sept. 11, 2001, terrorist attacks. "They were helping to make a difference when they were taken from us," he said.
The others killed in that battle were Staff Sgt. Justin T. Gallegos, 27, of Tucson, Ariz.; Staff Sgt. Vernon W. Martin, 25, Savannah, Ga.; Sgt. Joshua M. Hardt, 24, Applegate, Calif.; Sgt. Michael P. Scusa, 22, Villas, N.J.; Spc. Christopher T. Griffin, 24, Kincheloe, Mich.; Spc. Stephan L. Mace, 21, Lovettsville, Va.; and Pfc. Kevin C. Thomson, 22, Reno, Nev.
Across the front of the chapel, each fallen soldier was represented in the Army tradition with his portrait, a pair of boots and an M-4 rifle, standing muzzle-down with a helmet resting atop it and dog tags dangling from the pistol grip. The boots had spurs with black straps, signifying the eight were members of a cavalry regiment.
A soldier sobbed quietly at the back of the chapel as Sgt. Major Leslie Frye called the roll, pausing silently after he twice called out the name of each man killed.
Outside the chapel, seven riflemen fired three volleys in a 21-gun salute, and a bugle played taps.
Army Secretary John McHugh attended the service but didn't speak. He was also scheduled to attend the second service and then hold a news conference.
The 4th Engineer Battalion soldiers were Staff Sgt. Glen H. Stivison Jr., 34, of Blairsville, Pa.; Spc. Kevin O. Hill, 23, Brooklyn, N.Y.; Spc. Jesus O. Flores, 28, La Mirada, Calif.; Spc. Daniel C. Lawson, 33, of Deerfield Beach, Fla.; Spc. Eric N. Lembke, 25, Tampa, Fla.; Spc. Kimble A. Han, 30, Lehi, Utah; and Pfc. Brandon M. Styer, 19, Lancaster, Pa.
Fort Carson says 32 soldiers from the post have been killed in Afghanistan and 255 have been killed in Iraq. Officials said they did not know the exact month and year when the post had more soldiers killed in combat but said it was in Vietnam.