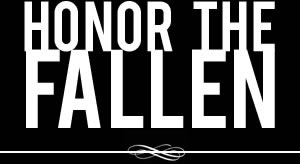 Honoring those who fought and died in Operation Enduring Freedom, Operation Iraqi Freedom and Operation New Dawn
Search Our Database
Army Staff Sgt. Vincent W. Ashlock
Died December 4, 2010 Serving During Operation Enduring Freedom
---
45, of Seaside, Calif.; assigned to 890th Engineer Battalion, 168th Engineer Brigade, Mississippi National Guard, Lucedale, Miss.; died Dec. 4 at FOB Salerno, Afghanistan, in a non-combat incident.
---
Wife recalls her fallen husband: 'He loved this country'
By Kimber Solana
The (Salinas, Calif.) Californian
SALINAS, Calif. — Angela Ashlock remembers the first time she met Sgt. Vincent Ashlock in his mother's home seven years ago in Monterey.
"He opened the door, and I was just smitten," she said. "He was funny; had a dry sense of humor and he became a generous husband."
This week, Ashlock mourns as she shares her memories of her late husband who died Dec. 4 in a non-combat-related incident while in Afghanistan's Khost province, according to the Defense Department.
Details of how the 45-year-old sergeant died have not been released, Angela Ashlock said.
Ashlock was assigned to the 890th Engineer Battalion, 168th Engineer Brigade, from Lucedale, Miss.
Angela Ashlock said she found out about her husband's death one day after he died. She said her family has been working on the details for his funeral.
A longtime soldier with the National Guard, Vincent Ashlock's service included fighting in the Gulf War, his wife said.
Angela Ashlock said her husband was deployed and spent a year again in Iraq before he went to Afghanistan in July.
"He loved serving this country and protecting his troops," Angela Ashlock said. "Many of the soldiers he served with were so much younger. ... He always wanted to protect them."
During a recent leave, and prior to his most recent deployment on Nov. 11, Ashlock was able to celebrate Veterans Day with his wife and 6-year-old daughter.
"I'm so happy my daughter got a chance to see him for those two weeks," Angela Ashlock said. "He was a wonderful father."