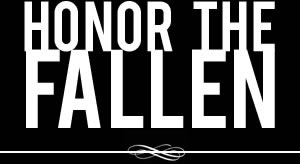 Honoring those who fought and died in Operation Enduring Freedom, Operation Iraqi Freedom and Operation New Dawn
Search Our Database
Army Staff Sgt. Wilbert Davis
Died April 3, 2003 Serving During Operation Iraqi Freedom
---
40, of Tampa, Fla.; assigned to 3rd Battalion, 69th Armor, 3rd Infantry Division, Fort Stewart, Ga.; killed in a vehicle accident in central Iraq.
---
The Army and Wilbert Davis were a perfect match. "He was just meticulous in everything he did," said his mother, Willie Mae Lane. A brother, Robert, said, "Wilbert didn't believe in mistakes."
Davis, 40, and journalist Michael Kelly died April 3 when their Humvee went into a canal near Baghdad. Davis had served in the Middle East several times and "probably knew his way around pretty well," his brother said.
Wilbert Davis was one of eight children. His father died when he was 3, and his mother raised the family on her own. They lived in a public housing project in Tampa. "We were as poor as you could be," his brother said.
Davis excelled at sports. At age 13, he was a pitcher for the Belmont Heights Little League, which produced such baseball greats as Dwight Gooden and Gary Sheffield. Davis had to win 13 games in a row to get the team to the Little League World Series, his mother said. "He did. But he threw his arm out pitching." The family said the team came in third.
Davis joined the Army 15 years ago at the urging of a sister, Cynthia Williams, who was married to an Army man.
He lived with his wife, Hui Ok Davis, a native of South Korea, and their two sons, Terry, 13, and Wilbert Jr., 8, in Hinesville, Ga. He has two grown daughters from a previous relationship. They live in Tampa.
"He had so much love to give for his children and his family," his wife said.
His brother said Wilbert Davis "died as a soldier fighting for this country, and we're content with that. We're sad, but we know he fulfilled his life purpose."
Wilbert Davis believed strongly in the war and ignored pleas from loved ones not to accept his assignment, Robert Davis said. "His wife, as well as my mother, tried to talk him out of going to the Middle East. He strongly stated it was something he believed in."
— USA Today and The Associated Press
---
Slain soldier inducted into Little League Hall of Excellence
By Sgt. 1st Class Doug Sample
American Forces Press Service
WILLIAMSPORT, Pa. — Army Sgt. 1st Class Wilbert Davis now shares something with baseball greats Cal Ripken Jr., Tom Seaver and Nolan Ryan. He is a member of the Little League World Series Hall of Excellence.
The family of Davis, who was killed in Iraq on April 3, traveled to this mecca of Little League Baseball for induction ceremonies Aug. 23, just before the U.S. finals championship game of Little League Baseball.
Marine Gen. Peter Pace, vice chairman of the Joint Chiefs of Staff, who played Little League ball for a Teaneck, N.J., team more than four decades ago, also was inducted during the ceremony.
But the evening spotlight clearly was on Davis, a member of the 3rd Infantry Division. He was driving a Humvee that overturned in a canal in Baghdad, killing him and Washington Post columnist Michael Kelly.
In 1975 Davis helped lead his Belmont Heights Little League team from Tampa, Fla., to a second-place finish in the World Series title game, losing to a team from Lakewood, N.J., 4-3. According to Little League information, Davis pitched, winning 13 games that year to help his team advance to the title contest.
"This is really a nice honor," Pace said. "First of all, it's really an honor to be (inducted) at the same time as (Sgt.) Davis. He's the Little League model of character, courage and loyalty so to be honored at the same time as someone like that makes this very special to me."
After pausing briefly to gather his emotions, Pace said earlier that morning he and his wife had walked down to Arlington National Cemetery, a few minutes' stroll from his quarters at Fort Myer, Va. They'd gone to visit Section 60, Headstone 7867, the site where Davis was laid to rest.
"It's important to say thanks to folks like that," the vice chairman said. "And it's important to rededicate myself on days like this to try and provide the kind of leadership that young men like that deserve."
Robert Davis, Wilbert's brother, said the two things his brother valued in life were "Little League baseball and the military."
"I can say that today really fulfilled his dreams and his vision about life," Robert said, "he being recognized today as a soldier and a Little League baseball player, two of the most important things in his life."
Willie Mae Lane, Davis' mother, said this was the first time she had returned to Williamsport since 1975. She remembered sitting nervously in the stands watching her 12-year-old son pitch in the Little League World Series title game that year.
"He was such a small kid, and the other pitcher was much larger than he was," she said. "He had been through so much and he had to win so many games to get this far. I was just so nervous and praying he would do well."
Lane said it felt good to know that Little League baseball thought that so much to bestow the Hall of Excellence honor on her son. "I don't know how to thank them enough for doing this," she said.
Pace and Davis' family both received a framed copy of their Little League rosters and an engraved statue inducting them into the Hall of Excellence for Little League Baseball.
Steve Keener, league president and chief executive officer, said, "We can only hope and pray that the only sacrifices that our sons and daughters will have to make are the bunt and the fly balls on the Little League field. We can never express the gratitude we have for soldiers like Wilbert Davis who paid the ultimate price."