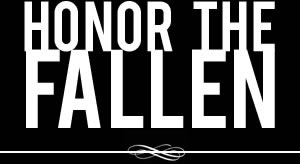 Honoring those who fought and died in Operation Enduring Freedom, Operation Iraqi Freedom and Operation New Dawn
Search Our Database
Army Staff Sgt. William D. Scates
Died August 11, 2007 Serving During Operation Iraqi Freedom
---
31, of Oklahoma City; assigned to 1st Battalion, 30th Infantry Regiment, 2nd Brigade Combat Team, 3rd Infantry Division, Fort Stewart, Ga.; died Aug. 11 from wounds sustained from an improvised explosive device during combat operations in Arab Jabour, Iraq. Also killed were Sgt. Scott L. Kirkpatrick, Sgt. Andrew W. Lancaster and Spc. Justin O. Penrod.
---
Memorial service held for Oklahoma soldier
The Associated Press
OKLAHOMA CITY — Friends and family members of an Oklahoma soldier killed in Iraq hugged and shed some tears as they gathered to pay tribute to the man at a memorial service.
Army Staff Sgt. Dan Scates, 31, of Oklahoma City, was killed Aug. 11 in a roadside bomb explosion at Arab Jabour, Iraq. Three other soldiers also were killed.
Scates had been assigned to the 1st Battalion, 30th Infantry Regiment, 2nd Brigade Combat Team, 3rd Infantry Division, based at Fort Stewart, Ga.
The soldier, whose full name was William Daniel Scates, was buried a week ago at Fort Bliss in Texas. His mother, Moreana Whitson, said her son wanted to be buried there because it was in El Paso where he met his wife, Raquel, while in training.
At the memorial service, the Rev. Michael Jackson noted that Scates "as a child protected kids in the neighborhood from the bullies" and said he was doing the same thing in Iraq.
The minister read a poem that Scates' mother had written some time ago about her son, who was serving his third tour of duty in Iraq.
"A long time ago, when you were just a little bitty fellar," she wrote, "little did I know the hero in you."
"We are not here today to mourn," Jackson said. "We are here to celebrate a hero who is going home to receive his greatest award ... his greatest honor."
"I believe he was a hero before he was born," Jackson said. "Then he lived up to that calling, not just as an adult, but through his whole life."
Among those at the memorial service Sept. 1 was Richard West, who had been Scates' assistant Scout master. He remembered Scates as being very outgoing and taking his Boy Scouting seriously.
"I knew at the time he had a plan to serve his country in mind," West said.
Jackson said the American people are being bombarded with talk about whether or not to "get out of Iraq and bring our boys home," or to "stay the course" and continue what was started.
"Nobody likes war," the Vietnam veteran said. "But the fact is, [serving in the war] is a conscious decision that we make ourselves. It's a decision that Dan made. And it's because of people like him, that I can go to sleep at night...that you can go to sleep at night.
"And now Dan's made it home...and he has received the greatest medal that can be given. He won his war and his battles are over. Staff Sergeant William Daniel Scates? Job well done.
"And to the countless soldiers still out there fighting this war to keep us safe, I think we should say, 'Thank you.' "
A graduate of Western Heights High School, Scates had a lifelong passion to join the military. He had been in the Oklahoma Army National Guard before joining the active-duty Army. He also had served a tour of duty in Bosnia.
His military honors include the Iraqi campaign medal, the Purple Heart and Bronze Star.
Scates also is survived by daughters Jade, 9, and 7-month-old Kendra.