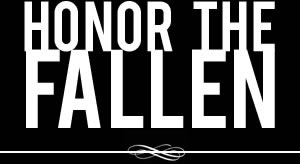 Honoring those who fought and died in Operation Enduring Freedom, Operation Iraqi Freedom and Operation New Dawn
Search Our Database
Coast Guard Damage Controlman 3rd Class Nathan B. Bruckenthal
Died April 24, 2004 Serving During Operation Iraqi Freedom
---
24, of Smithtown, N.Y.; assigned to Tactical Law Enforcement Team South Detachment 403, aboard the patrol coastal Firebolt, forward deployed to Manama, Bahrain, in support of Operation Iraqi Freedom; killed April 24 in a waterborne attack in the northern Persian Gulf.
---
Makah community honors Coast Guardsman killed in Iraq
Associated Press
NEAH BAY, Wash. — Makah tribal leaders, military veterans and high school athletes joined their fellow citizens at a memorial service to honor Coast Guardsman Petty Officer 3rd Class Nathan B. Bruckenthal.
He was killed April 24 when suicide bombers in boats attacked pumping stations in the Persian Gulf. Bruckenthal became the first member of the Coast Guard to die in battle since the Vietnam war.
The Makah community remembers him well. He joined the Neah Bay station in spring 2001 and served two years in this coastal town on the northwestern tip of Washington state.
"He meant a lot to our community," said the station's commanding officer, Chief Warrant Officer Mike Tumulty. "That's why this memorial service is being presented."
More than 200 people gathered at the Neah Bay High School gym April 30 to commemorate Bruckenthal, 24, as a beloved husband and father-to-be and a widely respected Coast Guard officer.
He was also honored for work as a reserve police officer, a volunteer firefighter and emergency medical services responder, and a high school assistant football coach.
Outside, a message on the school's readerboard said, "Nathan, All Honor To You" and the Coast Guard motto, "Semper Paratus," or Always Proud. Posters and banners inside the gym carried messages such as "Nate, American soldier, Fallen Friend, Forever Hero."
Opening the memorial ceremony, Coast Guard officers presented an M-16 rifle, topped with a combat helmet.
Makah tribal members performed a ceremony honoring and blessing the fallen soldier.
They also draped a traditional blanket around the shoulders of Coast Guard petty officer James King. The blanket will later be ceremoniously wrapped around Bruckenthal's widow, Patti, who lives in Opa-Locka, Fla.
Tribal Chairman Ben Johnson presented a handcarved and painted paddle to King, who will present it to Patti Bruckenthal. "I never knew the gentleman, but I feel I now do," Johnson said.
King and Petty Officer Fred Wilson, now based in Portland, Ore., have been chosen by Patti Bruckenthal as ambassadors to represent the Coast Guard station at Bruckenthal's funeral. He will be buried with full military honors at Arlington National Cemetery.
"He willingly went into harm's way to protect our men from terrorism," said Coast Guard 13th District Chaplain Ed Carroll, who led the service in prayer. "Life most assuredly is mobile ... but every now and then it will drop us into a mess, just like the conflict in Iraq."
A long line of friends and colleagues came forward to speak during a video-recorded open microphone time, sharing stories about the man they loved and appreciated.
Neah Bay Police Chief T.J. Greene said Bruckenthal "did so much for our police department" and everyone knew of him.
"Nate gave unconditionally and that is why he was so loved in this community," Greene said.
Members of Native American Veterans of Foreign Wars Post 1481 gave Bruckenthal a 21-gun salute.
The damage controlman from Smithtown, N.Y., was serving his second tour of duty in Iraq at the time of the attack aboard a Navy vessel that also killed two sailors.
He was based at the Coast Guard Air Station in the Miami suburb of Opa-Locka, Fla.
Bruckenthal is survived by his wife, Patti; his father, Eric; mother, Laurie Bullock; and sister, NoaBeth.
---
Death of Coast Guard petty officer hits home in Ridgefield
HARTFORD, Conn. — The first member of the Coast Guard to die in battle since Vietnam was being remembered Tuesday as a hero and a friend in Ridgefield, the small Connecticut town where he once lived.
Damage Controlman 3rd Class Nathan B. Bruckenthal was killed in a weekend attack on an Iraqi oil terminal.
Buckenthal attended Ridgefield High School and was a volunteer firefighter for the town when he was a teenager, said Ridgefield First Selectman Rudy Marconi.
"He would come to almost all the (fire) calls that he could," said Michael Gabbianelli, a friend and fellow volunteer firefighter. "He was always there to help people."
Bruckenthal, 24, a damage controlman from Smithtown, N.Y., had been assigned to the Coast Guard Air Station in the Miami suburb of Opa-Locka, Fla. He died of wounds suffered Saturday after suicide bombers in boats attacked pumping stations in the Persian Gulf.
The boats exploded as they were approached by U.S. naval teams.
Two sailors also were killed in the attack.
Bruckenthal played football for Ridgefield High School and was involved with a club that helped students who were new to the school adjust, said Linda Jaslow, Bruckenthal's former high school guidance counselor. He often spoke of wanting to be either a police officer or a firefighter, she said.
"He was so friendly and outgoing. He was just a really, really nice kid," Jaslow said.
Bruckenthal attended Ridgefield High School for two years, leaving in 1995 after his sophomore year, Jaslow said.
"He was always around though. It felt like he never left," said Gabbianelli. "He would come up for weekends and in the summer and we'd always have a good time."
They would often play pool and listen to music together, he said.
After moving from Ridgefield, Bruckenthal split time between his mother's home in Virginia and his father's house in Long Island.
Bruckenthal was scheduled to return from his second stint in Iraq in a month, Commander Glenn Grahl said. He had also served there from February to May last year, Grahl said.
"He was honored to do anything the Coast Guard asked him," said Daniel Burgoyne, a friend and fellow petty officer. "He was a true patriot and he loved serving his country."
Bruckenthal is married and his wife is three months pregnant, friends and family members said.
"We're all trying to get through this," said Bruckenthal's uncle, Steven Bruckenthal, of Millwood, N.Y. "It's been a shock from his 83-year-old grandfather, to his mother and father to his sister to his wife. He has a very large family."
Marconi said Bruckenthal's death is a loss that will be felt by the Ridgefield community and throughout the country.
"It makes you give more serious thought to why we are there," he said. "When you see a young life like this lost in a war that is questionable, it makes it very difficult for everyone."
— Associated Press