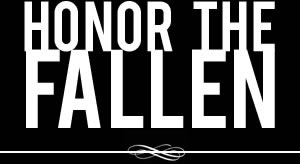 Honoring those who fought and died in Operation Enduring Freedom, Operation Iraqi Freedom and Operation New Dawn
Search Our Database
Florida Army National Guard Spc. Robert A. Wise
Died November 12, 2003 Serving During Operation Iraqi Freedom
---
21, of Tallahassee, Fla.; assigned to 3rd Battalion, 124th Infantry Regiment, 53rd Infantry Brigade, Florida National Guard, Tallahassee, Fla.; killed while on mounted patrol Nov. 12 when an improvised explosive device exploded in Baghdad.
---
Tallahassee family shares memories of dead Florida guardsman
Associated Press
TALLAHASSEE, Fla. — Robert Allen Wise, the young infantryman killed in Iraq, had to get his mother's signature to join the Florida National Guard when he was 17 — a decision his mom said Monday she almost denied.
"I drove over to the school with the full intention of telling him I could not do this," Tammy Wise said.
But when she picked up her son that fateful day from a high school class, he said, "Mom, we've got to talk."
And she told him to go first.
Robert Wise told his mother that while many of his buddies had no idea what they were going to do after finishing school, he knew where he was headed — to boot camp and a military career.
"I looked at him and said, 'Son, you said the only thing possible that you could have said to get me to walk into that office and sign those papers,"' she related. "He never once said he regretted what he was doing."
The young soldier's unit, assigned to the 1st Brigade, 1st Armored Division, was activated in January and deployed to Kuwait and Iraq in February.
And his mom worried.
"Every second of every hour of everyday," she said at a media availability at a National Guard armory. "The only time that it goes away is when you're on the phone with him."
In the e-mails they exchanged, he would constantly try to reassure his mother that everything was OK.
"He said, 'Don't worry, things here are fine,"' Tammy Wise said.
"If anything major happens you'll be the last to know," she said he teased. "I don't want you worrying on my behalf."
Wise, 21, was killed Nov. 12 when a combat vehicle he was riding in was blown up by a bomb in Baghdad.
"He looked at life and saw the winding road and he kind of took aim at it," said Marie Hildinger, Wise's older sister.
Wise, who sent home several photos with his arms around young Iraqi children, loved kids — especially his sister's two youngsters.
"Robert had a special affinity for children because he knew how to act like them," Hildinger said. "If there was a game in town he wanted to be part of it."
Hildinger, who spent three years as a military policewoman in the Army, said she often talked with her brother about the dangers of war.
"Before he left, he told me if he was going to die, he was going to die honorably for his country, for us and my children, his niece and nephew ... and he did," she said tearfully.
Wise's family and girlfriend, Jenny Walsh, all wore T-shirts with 'Operation Iraqi' across the front — shirts the specialist sent from Qatar during a recent four-day R&R.
"He actually had his life mapped out," said David Wise of Key West, the guardsman's father, noting the son has a new role.
David Wise alluded to the collision of two Army Black Hawk helicopters as they tried to escape enemy fire. The collision killed 17 soldiers.
"Seventeen more soldiers," David Wise said. "We just think Robert's greeting them. Making it better on them ... you know, with that goofy grin that he had."