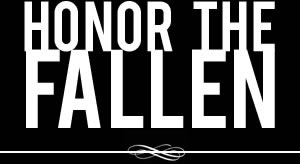 Honoring those who fought and died in Operation Enduring Freedom, Operation Iraqi Freedom and Operation New Dawn
Search Our Database
Lance Cpl. Andrew G. Riedel
Died October 30, 2004 Serving During Operation Iraqi Freedom
---
19, of Northglenn, Colo.; assigned to 1st Battalion, 3rd Marine Regiment, 3rd Marine Division, III Marine Expeditionary Force, Marine Corps Base Hawaii; killed Oct 30 by enemy action in Anbar province, Iraq.
---
With tears and laughter, Coloradans say goodbye to Marine
By Catherine Tsai
Associated Press
WESTMINSTER, Colo. — Russ Montanio tearfully pulled his sheriff's deputy badge from his uniform Monday and placed it atop the flag-draped coffin of his stepbrother, Marine Lance Cpl. Andrew Riedel.
Riedel, one of eight Marines killed 10 days ago when a car bomb exploded in Iraq, wanted to follow his stepbrother into the ranks of the Jefferson County Sheriff's Department.
"Since you've never received a deputy's badge of your own, you can have mine," Montanio said, his voice breaking.
More than 600 people, including Gov. Bill Owens, filled a church to overflowing on Monday to honor Riedel, a 19-year-old with a ready smile.
Riedel, from Northglenn, was the latest of at least 50 service personnel and civilians with Colorado ties to die in Iraq. His death came as 7,000 soldiers from Fort Carson prepared for a second tour of duty there. Some 12,000 Fort Carson troops have already served one-year stints in Iraq.
Riedel was profoundly affected by the Sept. 11, 2001, terrorist attacks, Montanio said. He joined the Marines in 2003 after graduating from Northglenn High School.
"I don't want people to forget, you didn't have to go. You wanted to," said Montanio, who served in the Army.
Owens also praised Riedel.
"We see in Lance Cpl. Andrew Riedel the best of America," Owens said. "He chose the highest calling of a citizen in this democracy."
Riedel's unit had only arrived in Iraq the month before the attack, the deadliest against the American military in nearly six months. He was assigned to the 1st Battalion, 3rd Marine Regiment, 3rd Marine Division, III Expeditionary Force, Marine Corps Base Hawaii, at Kaneohe Bay in Windward Oahu, where a memorial service also was held Monday for the eight Marines.
Hundreds of Marines and loved ones crowded into an auditorium, where photographs of the Marines were displayed and a purple-and-white orchid lei was placed beside each pair of boots, M-16 rifle and tan helmet.
"There's a lot of people out there that complain about today's younger generation. They say they're weak, spoiled, unmotivated. Well, they never met the Marines we're remembering here today," commanding officer Col. Jeffrey Patterson said.
In Colorado, friends and family drew laughter as they shared memories of a young Riedel and his sister, who spray-painted the dog blue and giggled about locking their grandmother out of the house — until she threatened to tell their father.
His sisters also shared one of the last letters Riedel wrote to his mother. In it, Riedel wrote of the routine of duty and how he had a lot of time to think. He said he had begun to accept God.
Pastor Lonnie Trujillo described Riedel as a hero who served willingly and protected unselfishly. Trujillo also quoted Will Rogers, who said not all can be heroes because somebody has to stand on the curb and clap when they go by.
"Andrew, we clap for you," Trujillo said, before the hundreds of mourners rose to their feet and applauded.
---
Northglenn Marine among eight killed in Iraq
NORTHGLENN, Colo. — A recent high school graduate from this suburban Denver city has been identified as one of eight Marines killed when a car bomb exploded in Iraq, Pentagon officials have confirmed.
Pfc. Andrew G. Riedel, 19, died over the weekend in what's been called the deadliest attack against American troops in almost six months. Nine other Marines were wounded.
The bomb blew up Saturday next to a truck outside of Fallujah, located in Iraq's Anbar province southwest of Baghdad. Riedel's family was notified of his death on Sunday, KUSA-TV in Denver reported Monday evening.
Riedel was a 2003 graduate of Northglenn High School, where grief counselors were made available Monday to assist staff members and students who had known Riedel and were struggling with news of his death.
Teachers had high praise for Riedel, telling the television station that he was a motivated student.
"Three years ago he's sitting in my science class as a junior, and a couple of years later he's over in Iraq, fighting for his country," said Ryan Fox, a science teacher at the school.
"Just goes to show you how fast kids are growing up," Fox said.
Riedel was reported to be the first graduate of Northglenn High School to die in the war.
Riedel was assigned to the 1st Battalion, 3rd Marine Regiment, 3rd Marine Division, III Expeditionary Force at Marine Corps Base Hawaii at Kaneohe Bay in Windward Oahu.
The unit had arrived in Iraq only last month. The deaths of Riedel and the seven other Marines came just six days after the unit suffered its first casualty.
The enemy action occurred as U.S. forces geared up for a major assault on Fallujah, which is seen as the toughest bastion of Sunni Muslim guerrillas, ahead of crucial elections due to occur before Jan. 31.
"As a Marine and a father of a Marine who is the same age as most of those who were killed, I feel the pain and anguish of their families," Col. Jeffrey J. Patterson, commanding officer of the 3rd Marine Regiment at Kaneohe, said in a statement.
"But this act has only hardened our resolve to stop those who are responsible for it."
Funeral services for Riedel were pending.
— Associated Press