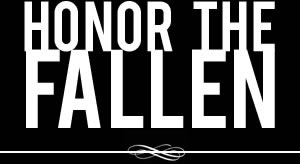 Honoring those who fought and died in Operation Enduring Freedom, Operation Iraqi Freedom and Operation New Dawn
Search Our Database
Marine 1st Lt. Brian M. McPhillips
Died April 4, 2003 Serving During Operation Iraqi Freedom
---
25, of Pembroke, Mass.; assigned to 2nd Tank Battalion, 2nd Marine Division, Camp Lejeune, N.C.; killed during a firefight in central Iraq.
---
Brian McPhillips was a finance major at Providence College in Rhode Island when professor Paul Maloney assigned him a senior project. The result went well beyond Maloney's expectations: McPhillips created and ran an Internet marketing business, Militarywarehouse.com, that sold old military supplies such as knives, patches and uniforms.
"He ran the business right out of his dorm room," Maloney said. "I remember, he couldn't keep the knives in his room, so he had to store them elsewhere. He actually made a little money doing it. He definitely got an A."
McPhillips, 25, a Marine from Pembroke, Mass., was killed April 4 during a firefight in central Iraq.
In a statement, his parents, David and Julie McPhillips, said their son "loved his family dearly and served his country with unwavering pride. At this difficult time, we ask for your prayers, specifically for our family, his platoon, for all servicemen and women, and in general for world peace."
In addition to his parents, McPhillips is survived by a sister, Carolyn "Carrie" McPhillips.
Maloney remembered him as "a good kid, great personality. He was always upbeat. He was tremendously ambitious. I was impressed by his dedication to the military. I remember talking with him about what he wanted to do after college. He was really excited about active duty."
At Boston College High School, McPhillips is remembered as an intensely competitive racquetball player and a founder of the school's Irish Culture club. "He was particularly proud of his Irish heritage," school spokesman Michael Reardon said.
Said teacher Nicholas Argento, moderator of the racquetball club: "He was a bit fiery on the racquetball court. He was unafraid to go into a corner after a ball.
"He was able to think quickly on his feet," Argento added. "He always had a fiery determination about him. If he got something wrong, he wanted to know how to make it better."
— USA Today and The Associated Press