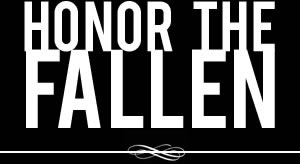 Honoring those who fought and died in Operation Enduring Freedom, Operation Iraqi Freedom and Operation New Dawn
Search Our Database
Marine 1st Sgt. Edward Smith
Died April 5, 2003 Serving During Operation Iraqi Freedom
---
38, of Chicago; assigned to 2nd Battalion, 5th Marine Regiment, 1st Marine Division, based at Camp Pendleton, Calif.; died in Doha, Kuwait, of wounds received in action in central Iraq.
---
After 20 years in the Marine Corps, 1st Sgt. Edward Smith, 38, was ready to start a second career as a police officer in Anaheim, Calif.
He had been working as a part-time reserve officer for the department for three years and was named Orange County Reserve Officer of the Year in 2001. He had even won a plum assignment with a special tactical squad assigned to last year's World Series.
Smith died Saturday in Doha, Qatar, from wounds received in action a day earlier in central Iraq.
"He was an unbelievable man the best man I've ever known," said his wife, Sandy, at a news conference at the Anaheim police station. With her, their children, Nathan, 12, Ryan, 9, and Shelby, 8.
Ryan tearfully said that when he needed help, his father was there. "It made me feel so good," he said. "He was the best dad you could ever have. I miss him a lot."
Friends described Smith as an all-American Marine who grew up on the South Side of Chicago, the son of a policeman.
He was hired by the Anaheim department in 1999, after graduating at the top of his police academy class. He planned on leaving the Marines in January to work full time as a police officer, but the military took the unusual step of delaying all retirements by a year. His wife said her husband was looking forward to testing himself after 20 years in the Marines without having seen combat.
Fellow police officer J.J. Imperial said he talked to Smith the night he left: "He believed in his country and his men. And he was going to do whatever it took to support his country."
Smith sent e-mails and letters to police colleagues back home, who had given him a Special Weapons and Tactics (SWAT) team cap and pin. In a postcard fashioned from a cardboard box, Smith told them "his intention was to wear his SWAT cap all the way into Baghdad," said police spokesman Rick Martinez.
"We all knew Edward was a great man," Sandy Smith said, "and it's so nice to know everybody else knew it, too."
— USA Today and The Associated Press