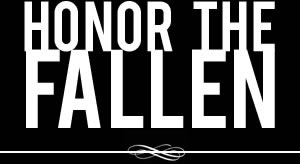 Honoring those who fought and died in Operation Enduring Freedom, Operation Iraqi Freedom and Operation New Dawn
Search Our Database
Marine 2nd Lt. Almar L. Fitzgerald
Died February 21, 2006 Serving During Operation Iraqi Freedom
---
23, of Lexington, S.C.; assigned to the 3rd Battalion, 7th Marine Regiment, 1st Marine Division, I Marine Expeditionary Force, Twentynine Palms, Calif.; attached to the 2nd Marine Division, II Marine Expeditionary Force (Forward); died Feb. 21 at Landstuhl Regional Medical Center, Germany, of wounds sustained Feb. 18 when an improvised explosive device detonated during combat operations against enemy forces in Ramadi, Iraq. Also killed was Cpl. Matt Conley.
---
Memories of 'Fitz'
By Christian Lowe
Marine Corps Times
Iraq was the last place I wanted to be on Christmas Eve. I felt pretty sure I wouldn't see Santa flying across the starlit sky in this hellhole.
But then I quickly remembered not where I was, but whom I was with.
If the Marine next to me was going to suffer through a long, cold night in the cramped back seat of a Humvee, so would I. That's what friends do, right?
I had first noticed him more than a year earlier, while photographer Rob Curtis and I were covering several young lieutenants for the Marine Corps Times documentary project "Class 186: The Making of a Marine Officer."
He was a short, stocky African-American kid who seemed to know what he was doing in Officer Candidates School. I soon realized that he was more than just a hardheaded graduate of The Citadel — a school known for its rock-hard discipline. His deep smile told me that much.
In the back of the Humvee, 2nd Lt. Almar Fitzgerald — newly assigned platoon commander of Combined Anti-Armor Team Black with Weapons Company, 3rd Battalion, 7th Marines — talked to me about his love of football when he played for his high school team back in Lexington, S.C.
Fitzgerald, 23, also admitted that during his youth he was a bit of a video game geek. It was hard to picture him spending his free time playing Nintendo, especially now in clear ballistic glasses, a camouflage helmet and chest rig filled with M16 magazines. But the stories he shared with me that Christmas Eve were my stocking-stuffers on that cold winter's night.
Then, I thought back to the time I hung out with him on a Saturday afternoon at The Basic School early last year. I knocked on the door to his dorm-style barracks and walked into a Spartan room. I quickly noticed a huge flat-screen TV against one wall, Almar's fingers clicking furiously at the controls of a PlayStation video game.
"You're a total dork," I told him as we recounted the story in Iraq. He leaned back against the stiff foam backrest of the Humvee seat, the antenna of his radio brushing against the corner of his mouth as he scrunched up another famous smile.
"I know," he said with a deep, genuine laugh — the kind I'd heard often. Suddenly, it wasn't so lonely and dark outside. The three other Marines in the vehicle laughed too — as much at the audacity of my infringement of their platoon commander's stature as at the small window into his personality that was now revealed.
That's one thing you could say about Almar, or "Fitz" as his friends called him: He felt a personal connection to his men, more than I've seen with other young officers. Some might say this is a leadership flaw — that an officer is supposed to maintain a cold detachment from the men he leads. This seemed impossible for Fitz. And I admired him for it.
The Marine Corps was supposed to be a steppingstone to greater things for Fitz. He talked about wanting to join the FBI or some other federal agency. But he loved the Marine Corps and the leathernecks who became his brothers in arms. His buddies from OCS and TBS — a group that had stuck close even from far-flung assignments— always said Fitz was the center of the fun, always the object of a pretty lady's glance, always ready to back up his buddies if they needed help breaking the ice with the girls.
His instructors saw his potential and were at times frustrated with his performance. Fitz was always better in the field than in the classroom, and infantry was the perfect fit for him.
That's why it is such a loss that he's gone. He had so much more to do.
I spoke with Fitz's platoon sergeant, Gunnery Sgt. Shelby Lasater, who was on patrol the night our friend got hit. His voice was shaky, even over the tinny signal of a satellite phone. I paled when I learned that one of his section leaders, Cpl. Matt Conley, was killed instantly in the Feb. 18 explosion that seriously wounded Fitz.
One thing you could say about Conley was that he knew the intricate streets of Ramadi like the back of his hand. Even in the darkest, scariest night, Conley kept his cool, never losing his bearing or his sense of direction. And Fitz was lucky to have had the privilege of leading such a fine Marine.
When I learned later that Fitz had died from his wounds, I felt heavy and sad. But I couldn't help but think of the times we'd laughed together — or, more accurately, when I had laughed at him. His self-deprecating humor was infectious — even the hardest Marine would crack at his antics.
I thought about the time Almar told me how he steeled himself to discipline his Marines. It wasn't by scanning a few pages of an officer handbook or conjuring up some careworn quote from Napoleon; instead, his method was a perfect hint of Fitz's youth.
"I watch a couple episodes of 'The OC,'" he said, chuckling a bit at the absurdity of using a TV series depicting the glitzy life of high school students in Southern California to bolster his courage. "It just always brings my emotions to the surface." Again, another of his signature laughs.
Almar knew he had a lot to prove as a Marine officer. He didn't do that well at TBS and eked by at the Infantry Officers Course. But he stuck with it, kept his head on straight and made it to the fleet. He probably got one of the toughest assignments for a "boot lieutenant" — the commander of a CAAT platoon is usually a senior second lieutenant or a first lieutenant. It meant his patrol speed would be 40 miles per hour rather than the slow progress of foot-mobile infantry, making mistakes harder to correct.
But when Fitz could have diverted most of his energy to ensure his own success, he always turned his efforts outward. He measured his accomplishment as a platoon commander with the achievement of his enlisted Marines. He always told his men he wanted them to work him out of a job.
"I want to get to the point where you're running the patrols," he told them at a pre-mission briefing one night. "I want to get so I'm just sitting in the back seat sipping mai tais."
It wasn't laziness or timidity that drove him to push his men to take control — it was a genuine desire to build them up, to make them better Marines.
Through it all, Fitz never lost sight of his roots. He spoke often of his family.
During our Christmas Eve patrol, Almar told me he snuck a couple hundred bucks to his mom over her objections so she could visit her sister during the holidays.
"My sister told me when she called she screamed like she'd won the lottery," he said. That was Almar Fitzgerald: A solid Marine officer, a caring man and a friend to all who had the honor to be with him. The Marine Corps will be a lesser place without him. But as Marines are taught from day one, the service's prestige is forged from the blood of its fallen brethren.
The Corps is lucky to list 2nd Lt. Almar Fitzgerald as part of its legacy. And both Rob and I are fortunate to have known Fitz as an officer and friend.
The author is a staff writer with Marine Corps Times. He and photographer Rob Curtis were embedded with Marine units in Iraq during December and January.
View our video tribute to 2nd Lt. Almar Fitzgerald, available in:
** Real Time
** Windows Media Player
---
South Carolina Marine dies from injuries sustained in Iraq
COLUMBIA, S.C. — Marine 2nd Lt. Almar Fitzgerald, a Lexington native, has died from injuries sustained in a weekend roadside bomb attack in Iraq, the Marine Corps confirmed Thursday.
Fitzgerald, a 2004 graduate of The Citadel, died Tuesday in a military hospital in Germany where he was being treated. He had been in Iraq about six months and was scheduled to return home next month.
The Citadel says Fitzgerald is the 11th graduate to die in the war in Afghanistan and Iraq. He is the 35th service member from South Carolina to be killed, according to a count by The Associated Press.
"He felt like it was something he had always wanted to do," said Maj. Ken Boes, a tactical officer on The Citadel staff who helped Fitzgerald get in Officer Candidate School. "He wanted to serve his country ... and he wanted to challenge himself."
During his senior year, Fitzgerald served as executive officer of Company M, 3rd Battalion and worked as a supervisor for a cadet-run phone bank soliciting donations for the state's military college.
"He had such a contagious personality," said Rachel Meuser, the college's assistant director of annual giving. "He genuinely cared about people."
Fitzgerald appeared in a documentary produced by Marine Corps Times called "Making of a Marine Officer" and spoke about the realities of military life. He told an interviewer about a table at the Basic School chow hall covered with photographs of Marines killed in battle.
"The purpose of that is to be basically a reality check," he said in the interview. "This could be you in the next couple of months — just a picture."
— Associated Press