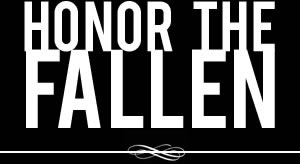 Honoring those who fought and died in Operation Enduring Freedom, Operation Iraqi Freedom and Operation New Dawn
Search Our Database
Marine 2nd Lt. James J. Cathey
Died August 21, 2005 Serving During Operation Iraqi Freedom
---
24, of Reno, Nev.; assigned to 2nd Battalion, 2nd Marine Regiment, 2nd Marine Division, II Marine Expeditionary Force, Camp Lejeune, N.C., killed Aug. 21 by an improvised explosive device while conducting combat operations near Al Karmah, Iraq.
---
Marine killed in Iraq explosion
Associated Press
The 20th Nevadan to die in the wars in Iraq and Afghanistan was remembered as a peacemaker who helped rid the world of terrorism.
More than 200 people, including Rep. Jim Gibbons, R-Nev., and state Senate Majority Leader Bill Raggio, R-Nev., honored Marine Corps 2nd Lt. James Cathey, 24, during an emotional funeral Mass at St. Thomas Aquinas Cathedral in Reno.
The Reno native was killed by an explosive device Aug. 21 after only one month in Iraq. His unit was operating and training with Iraqi security forces near Al Karmah and Fallujah.
"James was a young man who was living his dream, serving as a Marine," the Rev. Tom Czack said. "He was a kind, giving man who was serving his country.
"For those who are peacemakers, they'll be the children of God. In this time of trial let us stand in faith," Czack added.
The service began with a procession of Marines who carried the casket to the front of the altar, with family members trailing behind.
In a brief address, his mother, Carolyn Cathey, described the lieutenant as a "humble, selfless romantic."
"He had a smile that would light up a room. He had those blue eyes that could talk without saying a word," she said. "His life was short, but he accomplished a lot. Maybe we should all strive to be a little like James."
His wife, Katherine Cathey, found out that her child, due in five months, would be the boy that her husband knew it would be.
James Cathey was a graduate of Reno High School and the University of Colorado at Boulder.
Internment is scheduled for 11 a.m. Monday at the Northern Nevada Veterans Memorial Cemetery in Fernley.