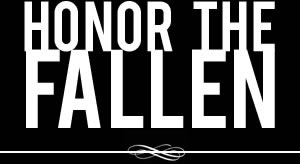 Honoring those who fought and died in Operation Enduring Freedom, Operation Iraqi Freedom and Operation New Dawn
Search Our Database
Marine 2nd Lt. John T. Wroblewski
Died April 6, 2004 Serving During Operation Iraqi Freedom
---
25, of Oak Ridge, N.J.; assigned to 2nd Battalion, 4th Marines, 1st Marine Division, I Marine Expeditionary Force, Camp Pendleton, Calif.; died April 6 of injuries received from hostile fire in Anbar province, Iraq.
* * * * *
Funeral services held for N.J. Marine killed in Iraq
Associated Press
WASHINGTON TOWNSHIP, N.J. — Funeral services were held this week for a Marine Corps officer from New Jersey who was killed during a gun battle in Iraq.
2nd Lt. John Thomas "J.T." Wroblewski, 25, of Jefferson Township, died April 7, one day after he was wounded during a shootout with insurgents in the Al Anbar Province. Wroblewski, who was deployed shortly after being married last July, was one of at least 12 Americans killed in the battle.
Wroblewski's wife, Joanna, and his father, John, both delivered eulogies during Wednesday's service at Our Lady of the Mountain Church in Washington Township. Wroblewski, the first Morris County resident to die in Iraq, will be buried at Arlington National Cemetery in Virginia.
Reading from a letter she wrote her husband after his death, Joanna Wroblewski said she would always cherish the times they shared together.
"You always told me, on the battlefield, you would be the last to leave. I know that even in death, you are still trying to bring them home," she said.
Wroblewski's father offered similar sentiments.
"He was our hero. He loved his family, his country, the United States Marine Corps. He was a dedicated and loving husband," John Walter Wroblewski said. "As an older brother, he was truly a role model. As a son, we couldn't be more proud. We will always cherish his memories."
A Rutgers University graduate, the younger Wroblewski joined the Marine Corps on Dec. 13, 2002. He was based at Camp Pendleton in California and was an infantry officer assigned to the 2nd Battalion, 4th Marines, 1st Marine Division, I Marine Expeditionary Force.