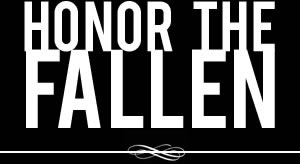 Honoring those who fought and died in Operation Enduring Freedom, Operation Iraqi Freedom and Operation New Dawn
Search Our Database
Marine Capt. Andrew David La Mont
Died May 19, 2003 Serving During Operation Iraqi Freedom
---
31, of Eureka, Calif.; assigned to Marine Medium Helicopter Squadron 364, Marine Aircraft Group 39, 3rd Marine Aircraft Wing, Camp Pendleton, Calif.; killed in a CH-46 Sea Knight helicopter crash in the Shatt al Hillah Canal in Iraq.
---
Capt. Andrew David La Mont was born at Andrews Air Force Base, where his father, James, a retired Air Force lieutenant colonel, was stationed. He was the youngest of nine children, and the only one to follow his father's path into the military.
For him, flying was a passion. "(Andrew) died doing what he loved," La Mont's brother Thomas said. "There were many facets to Andrew, but flying was his one big love."
La Mont, 31, of Eureka, Calif., was one of four Camp Pendleton Marines who died May 19 when their CH-46 Sea Knight helicopter went down in the Shatt al Hillah Canal shortly after takeoff. It had been on a resupply mission in support of civil-military operations.
La Mont served in Kosovo and was part of the helicopter detail that flew the first Marines into Afghanistan following the Sept. 11 terrorist attacks.
On April 3, as U.S. forces prepared to enter Baghdad for the final stages of the war, KGO-AM in San Francisco broadcast a live interview with La Mont before he flew to Baghdad to help evacuate injured troops. "Hello to everyone in Eureka, Calif.," La Mont said. "I look forward to coming back."