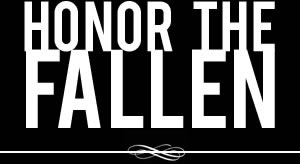 Honoring those who fought and died in Operation Enduring Freedom, Operation Iraqi Freedom and Operation New Dawn
Search Our Database
Marine Capt. John W. Maloney
Died June 16, 2005 Serving During Operation Iraqi Freedom
---
36, of Chicopee, Mass.; assigned to the 1st Battalion, 5th Marine Regiment, 1st Marine Division, I Marine Expeditionary Force, Camp Pendleton, Calif.; attached to the 2nd Marine Division, II Marine Expeditionary Force (Forward); killed June 16 when his vehicle hit an improvised explosive device while he was conducting combat operations near Ramadi, Iraq. Also killed was Lance Cpl. Erik R. Heldt.
* * * * *
Leftwich Trophy awarded posthumously
By Christian Lowe
Times staff writer
For the first time in the award's 27-year history, the Marine Corps has bestowed the prestigious Leftwich Trophy for Outstanding Leadership to an officer who died in combat.
Capt. John W. Maloney was killed June 16, 2005, when his Humvee was destroyed by a "massive bomb" as he led his infantrymen from the Camp Pendleton, Calif.-based Charlie Company, 1st Battalion, 5th Marines, out of an ambush in a small town south of Ramadi, Iraq, according to his nomination.
Maloney assumed command of Charlie Company, 1st Battalion, 5th Marines in July 2004.
"There are few officers who accomplish so much in such a short time in command," wrote 1/5's former commander, Lt. Col. Eric Smith. "This is simply a reflection of the efforts and abilities of an officer who, in my opinion, was not only made of the same stuff as Lt. Col. Leftwich, but who similarly sacrificed his life for his Marines."
The Corps cited Maloney as the 2005 recipient of the Leftwich Trophy in an April 4 Corps-wide message, AlMar 015/06.
First awarded in June 1979 to Capt. Clyde S. Brinkley Jr., the Leftwich Trophy is intended to recognize active-duty captains in the ground combat-arms community holding company or battery command who "clearly and dramatically demonstrate the ideals of courage, resourcefulness, perseverance and concern for the well-being of our Corps and its enlisted Marines," according to the criteria for the award.
The award is provided through a foundation established by H. Ross Perot, a Naval Academy roommate of Lt. Col. William Leftwich, for whom the trophy is named.
Shortly after taking command of 1st Reconnaissance Battalion in Vietnam, Leftwich died in a helicopter crash during a Nov. 18, 1970, emergency extraction of his men from enemy-infested territory.
Maloney's company was posted at one of the hottest combat outposts in Ramadi, capital of the volatile Anbar province in western Iraq, a notorious Sunni stronghold. The government center outpost in the heart of the city is the site of frequent insurgent attacks from rocket-propelled grenades, machine guns and mortar fire.
The parallels with Maloney's actions and those of the award's namesake were not lost on Smith when he recommended the fallen Maloney for the Leftwich.
"Were we to replace a hot [landing zone] and a UH-1 [Huey] helicopter with an IED-infested sector of town and an armored Humvee, there would be no daylight between what these two great leaders gave to our Corps," he wrote.
Awarding the trophy posthumously was somewhat controversial, Marine officials said, though rules governing the award do not rule out giving the trophy — which depicts a Vietnam-era Marine officer clutching an M16 in one hand, waving his men forward with the other — to a deceased Marine.
Smith argued in his nomination for Maloney that the Jan. 20 award of a Bronze Star with a combat "V" was done "to pay him tribute" for his heroism in Iraq.
"The commandant came back and asked us, 'Are you doing this because the Marine was killed in action or was he the best guy?'" said Gene Benson, Leftwich Trophy coordinator with the Corps' Plans, Policy and Operations office, in an April 24 interview. "And he was the best guy regardless if he had been [killed in action] or not. So it just turned out that way."
Benson said plans are in the works to present the Leftwich Trophy to Maloney's wife, Michelle, at the Marine Corps Association-sponsored Ground Awards Dinner in Arlington, Va., on Sept. 21.
* * * * *
Fallen captain gets Bronze Star
CAMP PENDLETON, Calif. — Shaded from the afternoon sun, the men of Charlie Company gathered Jan. 20 to pay their respects to their former commander in Iraq last year by presenting his posthumous combat medal to his family.
A roadside bomb killed Capt. John Maloney, 36, on June 16 as he maneuvered the infantry company in an assault against enemy fighters in Ramadi, Iraq. Maloney's widow, Michelle, and their two children joined relatives, friends and fellow Marines in a short ceremony to accept Maloney's Bronze Star medal.
"This is an award which John Maloney earned and it should be presented," said Lt. Col. Eric Smith, who commands 1st Battalion, 5th Marines, during the ceremony at Memorial Park at Camp San Mateo, in the northern part of the sprawling amphibious training base. "He is not here to receive it."
Smith presented the Bronze Star medal, with a small bronze "V" fastened to the ribbon, to Maloney's son, Nathaniel, 6, as Michelle Maloney looked on.
The medal honors Maloney's heroics while he led his company in Ramadi, a provincial capital and hotbed of insurgent activity in western Iraq. Maloney, a native of Chicopee, Mass., and the oldest of three sons who joined the Corps, led them through 109 consecutive days operating in the city. "Ramadi is a tough place, and it's even tougher to be a company commander. When you do it really well, you are recognized," Smith said. "We've been waiting to do this for a long time to present John with the award he deserved."
"This is a tremendous opportunity to remember the valorous acts of John Maloney," he added.
Maloney, a prior enlisted Marine, had landed in Iraq last March with 1/5, which operated with the Army's 2nd Brigade Combat Team and 2nd Marine Division.
When enemy forces attacked a battalion outpost on March 18, Maloney "decisively moved to counterattack the enemy when his vehicle was struck by a [roadside bomb]," the award citation reads. "Despite being thrown from the vehicle and badly injured, he called in his own medevac and forced the enemy to retreat by maneuvering his forces against them."
Two months later, on June 16, Maloney led Charlie Company in a counterattack against a group of enemy fighters encountered as the company hunted insurgents in southwest Ramadi.
"Suspecting an ambush on his egress route, he instinctively placed his vehicle at the front of the company and began to lead them out of the danger zone. As he personally led his men out of harm's way, a massive [roadside bomb] destroyed his vehicle and killed him," the citation reads. "His selfless leadership continued to inspire his Marines as they fought for the next two hours against heavy machinegun, rocket propelled grenade and mortar fire."
The attack also killed Lance Cpl. Erik Heldt, 26, of Hermann, Mo.
Maloney's leadership inspired his men through those intense hours, said 1st Sgt. Michael Brookman, Charlie's company first sergeant. "All our Marines are rejoicing in what Captain Maloney did for us," he said, adding, "that Bronze Star is his gift for us."
"I brought 150 Marines home," said Brookman. "His legacy brought home the Marines of Charlie Company."
— Gidget Fuentes, Times staff writer