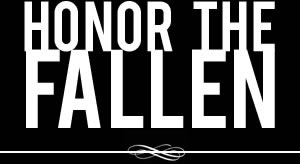 Honoring those who fought and died in Operation Enduring Freedom, Operation Iraqi Freedom and Operation New Dawn
Search Our Database
Marine Capt. Philip J. Dykeman
Died June 26, 2008 Serving During Operation Iraqi Freedom
---
38, of Brockport, N.Y.; assigned to 2nd Battalion, 3rd Marines, 3rd Marine Division, Marine Corps Base Hawaii, Kaneohe Bay, Hawaii; died June 26 while supporting combat operations in Karmah, Iraq. Also killed were Lt. Col. Max A. Galeai and Cpl. Marcus W. Preudhomme.
---
Brockport Marine dies in suicide blast in Iraq
By Lorinda Toledo
Rochester Democrat and Chronicle
A decorated Marine from Brockport was killed Thursday in Iraq, according to the U.S. Department of Defense.
Capt. Philip J. Dykeman, 38, was the leader of Fox Company in the 2nd Battalion, 3rd Marines at Marine Corps Base Hawaii.
His dozens of awards include the Purple Heart Medal, two Navy and Marine Corps Commendation Medals, two Navy and Marine Corps Achievement Medals, the Joint Meritorious Unit Award, the Navy Unit Commendation Medal, the Coast Guard Meritorious Unit Commendation Medal and two National Defense Service Medals.
Along with his commanding officer and another Marine, Dykeman died during a suicide attack in Anbar province, the military said.
Also killed were Lt. Col. Max A. Galeai, 42, of Pago Pago, American Samoa, the commanding officer of the Hawaii-based battalion of more than 1,000 Marines and sailors; and 23-year-old Sgt. Marcus Preudhomme of North Miami Beach, Fla., an administrative clerk with the battalion. More than 17 Iraqis also died in the attack.
The three were killed in the town of Karmah, about 30 miles west of Baghdad in a suicide bomb attack. A man dressed in a police uniform reportedly detonated an explosive belt during a meeting of tribal sheiks and community leaders opposed to al-Qaeda in Iraq, The Associated Press said.
The bombing occurred just two days before U.S. officials planned to formally hand over security responsibility for Anbar to the Iraqis, marking a major milestone in the transformation of a province that had been the most violent in Iraq.
The handover was postponed Saturday — but because of weather, not the attack, officials said. Dykeman and the other two Marines are the battalion's first fatalities in this deployment, which started in February. The battalion is set to return in August.
Dykeman joined the Marines in June 1991 and came to Hawaii in May 2007. He was apparently not affiliated with Brockport veteran's groups, but area veterans expressed their sadness at hearing of his death.
"I hate to see anybody killed in Iraq," said Roy McCloud, commander of the Brockport Area Veteran's Club.
According to a posting on the U.S. Central Command Web site, he was a native of Central Square in Oswego County.
This was Galeai's second deployment to Iraq. Galeai graduated from Oregon State University in 1988, and joined the Marines out of college. Earlier, he served in Virginia, California, Okinawa and elsewhere.
His service awards include two Bronze Stars, the Purple Heart and five Meritorious Service Medals. Marine Master Gunnery Sgt. Taumaoe Gaoteote said Galeai is survived by his wife, Evelyn, and four children.
Preudhomme joined the Marines in 2005, and was sent to Hawaii the same year.
Preudhomme's awards include the Purple Heart and the Combat Action Ribbon, the Marines said.
Includes reporting by staff writer Justina Wang and Honolulu Advertiser staff writer Mary Vorsino.