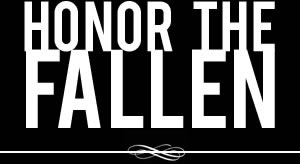 Honoring those who fought and died in Operation Enduring Freedom, Operation Iraqi Freedom and Operation New Dawn
Search Our Database
Marine Capt. Sean L. Brock
Died February 2, 2005 Serving During Operation Iraqi Freedom
---
29, of Redondo Beach, Calif.; assigned to Headquarters Battalion, Marine Corps Base Camp Butler, Okinawa, Japan; died Feb. 2 of wounds sustained due to enemy action in Anbar province, Iraq.
* * * * *
Family recalls Marine officer as loyal family man
Associated Press
LOS ANGELES — The last time Capt. Sean Lee Brock spoke to his mother from Iraq, he told her he was worried because it was eerily quiet and "when it gets quiet like that, something happens."
Brock, 29, of Redondo Beach was fatally wounded in combat in Iraq's Anbar province six hours after that phone call, his family said. He died Feb. 2, the Department of Defense said Wednesday.
The Marine's wife of two years and his mother remembered the trim, dark-haired Marine this week, who loved scuba diving and soccer.
"Family was so important," said his mother, Anita Brock, on Monday. "He was an excellent friend. And just loyal."
Brock was able to remain close to family, even after joining the Marines when a typo put him and his fraternal twin Rayme in the same boot camp in San Diego, his brother said. Although twins are usually separated, Rayme Brock's last name was misspelled, making the twins appear unrelated.
Brock's wife, Navy Lt. Nurse Heather Brock, 27, was stationed aboard the USS Fort McHenry off the coast of Sumatra, Indonesia, when she received news of his death.
She said her husband sent her an e-mail four hours before he was killed.
"The most he would say was, 'Oh, I had a close call today,' "she said of her husband's messages. "He knew he was going to die. He was just so honorable."
The couple married in 2002, a few months after they met at a Marine Corps ball.
They spent only a short time in their new home before Brock was shipped out to what would be the first of two stints in Iraq.
Brock held bachelor's and master's degrees from the University of California at Santa Barbara and Central Michigan University. He was working toward a doctorate in public policy and administration and a master's degree in international relations, family members said.
"Sean's family was blessed to know him for 29 years," Heather Brock said. "I was blessed to know him for 27 months. ... We had our whole lives to look forward to."