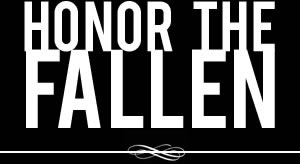 Honoring those who fought and died in Operation Enduring Freedom, Operation Iraqi Freedom and Operation New Dawn
Search Our Database
Marine Capt. Travis A. Ford
Died April 4, 2003 Serving During Operation Iraqi Freedom
---
30, of Ogallala, Neb.; assigned to Marine Light Attack Helicopter Squadron 267, Marine Aircraft Group 39, 3rd Marine Aircraft Wing, Camp Pendleton, Calif.; killed in action when his AH-1W Super Cobra helicopter crashed during combat operations near Ali Aziziyal, Iraq.
---
In e-mails to his relatives, Travis Ford, a helicopter pilot, wrote that he was seeing things in Iraq that he didn't want to see, but he felt worse for the ground troops who couldn't return to base.
"I know there were some trying times out there for him," but he didn't let that get him down, said his brother, Alex Ford. "He epitomized the Marine Corps leadership. He was probably more concerned about his troops than his own welfare."
Ford had followed his brother, now a Marine reservist and FBI agent, into the military. On April 4, he was returning from a mission near Baghdad when his gunship crashed, said his father-in-law, Bob Tipton.
"He died giving his life for the country," Alex Ford said. "That is a tremendous sacrifice, but he did so willingly."
Ford, 30, grew up in Ogallala, Neb., and lived in Oceanside, Calif., with his wife, Deon, and their 1-year-old daughter, Ashley.
He was a cheerleader at the University of Nebraska-Lincoln, and, relatives said, he proposed to his wife over a megaphone in Lincoln's Memorial Stadium as other cheerleaders held up placards reading, "Will You Marry Me, Deon?"
_ USA Today and The Associated Press
---
Nebraskan's death in Iraq ruled an accident in course of fighting
Associated Press
Nebraska's first casualty in the latest war in Iraq has been ruled an accident that happened as fighting prevailed nearby, the victim's wife said Wednesday.
A Marine Corps report showed that Marine Capt. Travis Ford was in the front seat of a Super Cobra attack helicopter when the machine's rotor clipped a communication tower the night of April 5, said his wife, Deon Ford. The accident sent the helicopter crashing down, killing Ford and another soldier in the helicopter.
Ford, a 30-year-old Ogallala native, was part of a three-helicopter formation that was protecting a group of Marines on the ground under attack from Iraqi tanks, Mrs. Ford said Wednesday.
Because there was fighting on the ground, Ford was classified as killed in action.
Mrs. Ford, 28, said she had been told of the report's findings, which noted that warning lights on the sand-colored tower had been removed, making it virtually invisible at night.
Knowing what happened to her husband in the Iraqi desert helps bring some closure to the tragedy, said Mrs. Ford, who lives in Oceanside, Calif., with the couple's 2-year-old daughter.
"There's no way to ever take comfort in losing your husband, but knowing more details is always better," Mrs. Ford said.
"Your mind always lets you go to the worst-case scenario. Knowing that it was over quickly and that there was no way for them to see it can bring me some type of comfort," she said.
Ford was born and raised in Ogallala, where he graduated from high school in 1991. He graduated in 1996 from the University of Nebraska-Lincoln.
A private memorial service was held for Ford at Camp Pendleton, Calif., where he was stationed. He was buried with full military honors at Fort McPherson National Cemetery near Maxwell, Neb.