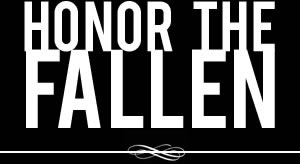 Honoring those who fought and died in Operation Enduring Freedom, Operation Iraqi Freedom and Operation New Dawn
Search Our Database
Marine Capt. Warren A. Frank
Died November 25, 2008 Serving During Operation Iraqi Freedom
---
26, of Cincinnati, Ohio; assigned to the 5th Air Naval Gunfire Liasion Company, III Marine Expeditionary Force, Okinawa, Japan; died Nov. 25 while supporting combat operations in Ninewa province, Iraq.
---
Marine slain on mercy mission
By Eileen Kelley
Cincinnati Enquirer
An Anderson Township Marine who died in Iraq this week was killed during a humanitarian mission, his family said.
Capt. Warren A. Frank, 26, died Tuesday while participating in a food distribution mission north of Baghdad.
His team came under small arms fire by an attacker in an Iraqi soldier's uniform.
It was not known if the outfit was a disguise or if the Marine was slain by an Iraqi soldier. Many members of the Iraqi military have been trained by U.S. troops.
Also killed in the attack was a U.S. soldier. Several service members were injured.
"Our son wanted nothing more than to make a difference in our world," said Frank's father, Warren R. Frank, in a statement sent to the media. "He was not a movie version soldier, but a man who looked forward to loving his children."
If Frank was killed by an Iraqi soldier, it would be at least the second time since the 2002 U.S. invasion that a Greater Cincinnati Marine has been killed by a member of Iraq's military.
Cpl. Bryan Taylor was killed in April 2006, just weeks after arriving in Iraq. His unit had been living with the then-fledgling Iraqi Army.
Taylor was refueling his Humvee when he was shot.
All told, more than 4,200 U.S. service members have lost their lives in the war.
Frank grew up in Anderson Township.
He is survived by his wife, Allison, and daughters Sophia Lynn and Isabella Grace. They live in Okinawa, Japan, with their mother, where Frank's unit was based. Locally he leaves behind his father, his mother, Rebecca, and his sister Sara. Frank is a 2000 graduate of Turpin High School and a 2004 graduate of the Citadel.
The written statement from the family suggested that Frank had done at least three tours in Iraq. It also said that he looked forward to retiring from the service and planned to teach high school history and coach track.
"Our deep sorrow is not in the life we had with him, but in the loss of life we always thought we would share," wrote Frank's father.
"He was our son, our brother, devoted husband and an enthusiastic father. He is our reminder that all generations have those who comprise 'The Greatest Generation.'"
Funeral arrangements are pending, though the elder Frank said it is likely his son will be interred at Arlington National Cemetery.