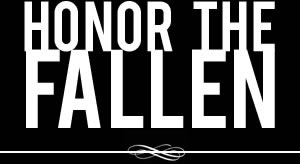 Honoring those who fought and died in Operation Enduring Freedom, Operation Iraqi Freedom and Operation New Dawn
Search Our Database
Marine Chief Warrant Officer 2 Robert W. Channell Jr.
Died April 22, 2003 Serving During Operation Iraqi Freedom
---
36, of Tuscaloosa, Ala.; assigned to the 1st Battalion, 10th Marine Regiment, 2nd Marine Expeditionary Brigade based in Camp Lejeune, N.C.; killed in a non-hostile accident when a rocket-propelled grenade launcher being fired for familiarization malfunctioned near Kut, Iraq. The incident is under investigation.
* * * * *
Robert Channell Jr. wanted to return home to Alabama, buy some land and build a house.
He was so enamored of his home state that he named his dog Bama. He begged his sister to send him videotapes of University of Alabama Crimson Tide football games. And he asked his mother to mail him the Tuscaloosa newspaper when he was overseas.
"He was proud to be a Marine, proud to be an American, and he was very proud to be from Alabama," said his mother, Eva Sutton.
Channell, 36, was among three Marines killed near Kut, Iraq, on April 22. The Marines were familiarizing themselves with an Iraqi rocket-propelled-grenade launcher when it malfunctioned. Seven others were injured.
Channell enlisted in the Marine Corps in 1986, at age 19, after graduating from Brookwood (Ala.) High School. He married his high school sweetheart, Joyce Middlebrooks. They lived for a time in Japan.
They settled down at Camp Lejeune and had a daughter, Bethany, four years ago.
"Joyce told her daughter that her daddy got hurt real bad, and he was going home to God," Sutton said. "She said, 'Does that mean we don't have a daddy anymore?' "
— USA Today, Associated Press
* * * * *
Marine Chief Warrant Officer Robert Channell, 36, of Tuscaloosa, Ala., joined the Marines in 1986 at age 19. Channell was killed April 22 when a rocket-grenade launcher, being fired for familiarization, malfunctioned. He leaves a wife, Joyce, and a 5-year-old daughter. Channell grew up in Tuscaloosa County and attended Brookwood High School. His dream was to retire from the Marine Corps, buy land in Tuscaloosa and build a house, said his sister, Tammy Woolbrite.
— Associated Press