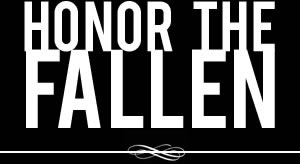 Honoring those who fought and died in Operation Enduring Freedom, Operation Iraqi Freedom and Operation New Dawn
Search Our Database
Marine Cpl. Aaron M. Allen
Died November 14, 2008 Serving During Operation Iraqi Freedom
---
24, of Buellton, Calif.; assigned to the 1st Battalion, 4th Marines, 1st Marine Division, Camp Pendleton, Calif.; died Nov. 14 in Baghdad, Iraq, after being struck by an improvised explosive device while supporting combat operations.
---
Marine killed by bomb in Iraq
The Associated Press
BUELLTON, Calif. — Cpl. Aaron Allen and his childhood buddies had a special tattoo on their biceps: the Chinese symbol for "warrior."
And despite his mother's wishes, Allen, 24, had decided by 16 that he would join the Marines.
"I wanted nothing to do with it. There was no way I could talk him out of it," Cathy Allen said. "At one point when he was going overseas, I told him I had the right — since he was my only son — to stop this. He begged me not to. He said he had trained for this, he wanted to do it."
On Nov. 14 Allen was killed by an improvised bomb in Faris, about 10 miles south of Fallujah. It was his second tour of duty in Iraq. He had been scheduled to return to the United States in five weeks. After his enlistment ended next March he planned to attend a fire academy, his relatives said.
The Buellton native joined the Marines in March 2004 and served with the security forces of the 1st Battalion, 4th Marines.
"He was the most caring, loving person," said his sister Amy, 27. "He opened his house, his arms and his heart to everybody. He was my everything. He was my brother, he was my best friend, he was my dad. He was my little big brother."
He also was "probably the best dancer you've ever seen," she said.
She, her mother and Allen's girlfriend saw him off when he left Camp Pendleton in San Diego County to go overseas on Oct. 5.
"I always told him, 'Remember, you are not invincible,"' she said.
Allen was a 2002 graduate of Santa Ynez Valley High School, where he was on the football, baseball and wrestling teams.
He sent orange tulips to his girlfriend, Kelly Zajac, and they arrived the day before he died. He called that night to talk to her.
Had she realized it was her last call, "there are millions of things I would have said," Zajac said.
Allen had planned to propose on her birthday in January.
Marine Iraqi veteran Brian Bull said he had been confident his lifelong friend would return.
"I never had to worry much about him," Bull said. "He knew how to do his job. And he was good at it."
Allen also is also survived by his father, Michael Allen of Highland, and his grandmother, Linda Fenton of Indio.
His friends have established the Aaron Allen YFL Scholarship Fund to help pay youth football registration fees for local children.