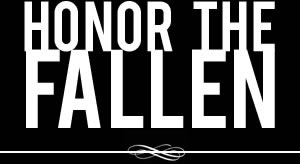 Honoring those who fought and died in Operation Enduring Freedom, Operation Iraqi Freedom and Operation New Dawn
Search Our Database
Marine Cpl. Adam J. Buyes
Died November 26, 2011 Serving During Operation Enduring Freedom
---
21, of Salem, Ore.; assigned to 3rd Reconnaissance Battalion, 3rd Marine Division, III Marine Expeditionary Force, Okinawa, Japan; died Nov. 26 in Helmand province, Afghanistan, while conducting combat operations.
---
Marine was due to return to Okinawa within days
By Capi Lynn
(Salem, Ore.) Statesman Journal
The family of Cpl. Adam J. Buyes is making arrangements to bring their son and brother home.
Buyes, who grew up in Salem, Ore., was killed Nov. 26 while conducting combat operations in Helmand province, Afghanistan.
His remains were expected to arrive soon at Dover Air Force Base, Del., and his parents and two of his brothers, already back east visiting family for Thanksgiving when they received the heartbreaking news, planned to be there.
"Right now I'm focused on getting my boy back in the States and getting him taken care of, and reuniting my family," his father, Mike Buyes, said by telephone.
Adam's other siblings, a sister and a brother, did not make the Thanksgiving trip and were in Salem when the family learned of his death.
The family has been told that the 21-year-old, a field radio operator for the 3rd Reconnaissance Battalion, 3rd Marine Division, III Marine Expeditionary Force, was killed while on foot patrol.
Buyes had been in Afghanistan — his first deployment to the Middle East — since May and was scheduled to return to Okinawa, Japan, where his unit is based, by early next week. He already had purchased an airline ticket to fly home Dec. 22, according to his father.
The last time Mike Buyes spoke to his son was on Thanksgiving.
"He really wanted to be with us," his dad said, his voice cracking.
Adam Buyes attended Washington Elementary School, Waldo Middle School and McKay High School. He graduated from McKay in 2008, and joined the Marines on Jan. 12, 2009. His brother, Joshua, also is in the Marines, with Alpha Company, 2nd Combat Engineer Battalion. Joshua returned from a tour in Afghanistan three weeks ago.
A news release from Marine Corps Base Camp Butler in Okinawa, where Adam was stationed the past two years, listed his service awards to include the Combat Action Ribbon, Navy Meritorious Unit Commendation, Afghanistan Campaign Medal, National Defense Service Medal, Global War on Terrorism Service Medal and Korean Defense Service Medal.
"Cpl. Adam Buyes was a truly dedicated professional who cared for his Marines as if they were brothers from the beginning," said battalion 1st Sgt. Daniel J. Wilson. "He was often emulated and adored by many of the Marines he came in contact with. Cpl. Buyes was just one of those Marines that made being in Okinawa, Japan, or deployed to Afghanistan better and more enjoyable for everyone."
His family is in the process of making arrangements for a local service.
"We just want to make sure he is honored," his dad said.
---
High school coach, teacher remember fallen Marine
By Capi Lynn
(Salem, Ore.) Statesman Journal
SALEM, Ore. — The last time McKay High School football coach Jay Minyard saw Adam Buyes was this past spring.
The 2008 graduate spent a day at his alma mater while on military leave, having lunch with his former coach and hanging out in the weight room, where his name is etched on the record boards.
"He was in here working out with some of the kids, showing them some things he's learned in the Marine Corps," Minyard said. "He was definitely in really good shape. It was kind of one of those deals where he really missed us and kind of felt compelled to give back a little bit."
That was the kind of young man Cpl. Buyes was.
The 21-year-old was killed Nov. 26 while conducting combat operations in Helmand province, Afghanistan, according to the Defense Department. No other details were provided, although a news release said "this incident is under investigation."
Buyes' family could not be reached, although McKay principal Ken Parshall did speak to his parents by phone. The school made a copy of the 2008 yearbook, which includes Buyes' senior picture, available to the media and arranged interviews with Minyard and teacher Cathy Sparks.
Sparks had Buyes in her French class as a freshman.
"I remember he tried super hard and had fun, but French really wasn't his thing," she said with a smile.
Sparks also had Buyes for three years in her advisory class, where students get help with scheduling and graduation planning.
She said he stood out in that class, which a lot of students find a way to skip, because "he always came."
"He was kind of quiet, but outgoing with people he knew," Sparks said. "He was probably different on the football team."
Buyes participated in football and track and field at McKay, and also was a member of the bowling club. He played offensive and defensive line for the Royal Scots and competed in throwing events in track.
"He was a very strong kid," Minyard said.
Proof of that is on the walls of the school's weight room, where Buyes is among the all-time leaders in the 300-pound bench press and the 275-pound incline.
But Buyes was more than just an athlete, according to those who knew him at McKay. He was a dedicated student who posted a 3.43 grade-point average the last semester of his senior year.
Buyes was assigned to the 3rd Reconnaissance Battalion, 3rd Marine Division, III Marine Expeditionary Force, based in Okinawa, Japan.
"He was proud to be a Marine and to serve his country," Minyard said. "And we were all really proud of him. He was one of McKay's finest."
---
Hundreds mourn fallen Marine in Oregon
By Capi Lynn
(Salem, Ore.) Statesman Journal
About 400 people attended the memorial service for Marine Cpl. Adam Buyes today at New Hope Foursquare Church in Salem. Four pastors spoke during the service, all of them having been a part of Buyes' life growing up.
Family, friends and even strangers offered tributes during a sharing time about the young man who grew up in Salem and graduated from McKay High School in 2008.
"Adam was a stranger to me, but now he is my hero," said a man who introduced himself as Bobby.
At the end of the service, a representative from the local Marine Corps League detachment presented the family, on behalf of Congressman Kurt Schrader, a flag that was flown at the U.S. Capitol.
Former Gov. Ted Kulongoski attended the service, as did current Senate President Peter Courtney. Gov. John Kitzhaber and Maj. Gen. Raymond F. Rees of the Oregon National Guard visited the Buyes family beforehand.
Cpl. Buyes' casket, draped with an American flag, was carried out of the church and placed into a hearse by a Marine Honor Guard unit. A group of Patriot Guard Riders led a procession to Restlawn Memory Gardens Gardens in West Salem, where Buyes is being interred.
The graveside service included a ceremonial three-volley salute by five members of the Honor Guard, the playing of Taps and the folding of the flag that was on the casket. The flag was then presented to Buyes' parents, Mike and Carla Buyes.
Their son was killed Nov. 26 while conducting combat operations in Afghanistan. He was 21.