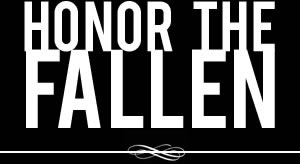 Honoring those who fought and died in Operation Enduring Freedom, Operation Iraqi Freedom and Operation New Dawn
Search Our Database
Marine Cpl. Armando Ariel Gonzalez
Died April 14, 2003 Serving During Operation Iraqi Freedom
---
25, of Hileah, Fla.; assigned to Marine Wing Support Squadron 273, Marine Wing Support Group 27, 2nd Marine Aircraft Wing, Marine Corps Air Station Beaufort, S.C.; killed in a non-hostile accident when a commercial refueler collapsed at Logistics Supply Area Viper in southern Iraq.
---
As a Cuban teenager, Armando Ariel Gonzalez came by raft to the United States in 1995 with his father and brother. He died in Iraq serving his adopted homeland on April 14.
Gonzalez, 25, of Hialeah, Fla., was crushed by a commercial refueling truck that collapsed on top of him as he worked beneath it at a refueling dock in southern Iraq. Only hours before, he spoke to his pregnant wife by telephone.
"He said he felt good. Everything was going good," his father, Julio Orlando Gonzalez, told the Miami Herald. He was married seven months ago; his wife is four months pregnant.
Gonzalez learned English at Miami-Dade Community College. He enlisted in the Marines in November 2000.
"I'm very proud of him," his father said. "He always hung out with his brother and me. Even after he married, he always came around. He looked after me, his brother and his wife."
"He was respected and admired," said Capt. Don Caetano, Marine spokesman at the Beaufort, S.C., air station where Gonzalez was based. "He came here from Cuba with his family on a raft. Now that's pretty gutsy. Our base is in mourning. This is our first casualty."
At the request of the family, he said, the government is preparing to award Gonzalez U.S. citizenship posthumously. "He certainly deserves it. As far as we're concerned, he's a hero."
— USA Today, Associated Press