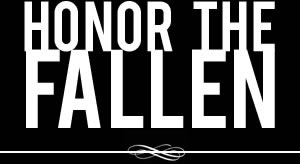 Honoring those who fought and died in Operation Enduring Freedom, Operation Iraqi Freedom and Operation New Dawn
Search Our Database
Marine Cpl. Bradley T. Arms
Died November 19, 2004 Serving During Operation Iraqi Freedom
---
20, of Charlottesville, Va.; assigned to the 4th Combat Engineer Battalion, 4th Marine Division, Marine Corps Reserve, Baltimore; killed Nov. 19 by enemy action in Anbar province, Iraq.
---
University of Georgia student killed in Iraq
Associated Press
ATHENS, Ga. — A University of Georgia student who took a break from school to fight in Iraq was killed in Anbar province on Friday, the Defense Department said.
Bradley Thomas Arms, a 20-year-old from Charlottesville, Va., left Athens the summer before his junior year to fight in Iraq. Defense officials Monday said the Marine was killed as a result of enemy action.
"We really don't know a whole lot," said Sgt. Rick Caisse of the Marines in Lynchburg, Va. "He was killed by small-arms fire. We should be finding out more."
Arms' father, Bob Arms, said his son saw the Marine Corps as a way to improve himself and help people.
"After he got back from boot camp, I asked him if it had been hard, and he just looked at me and said, 'Dad, it was so easy, all you have to do is what they say,"' Bob Arms told The Red & Black student newspaper.
Arms was a member of Sigma Phi Epsilon fraternity and chose a UGA flag as his one personal possession to take to Iraq, family members said.
"He had a positive attitude about going to war," said Matt Tincknell, a senior from Savannah and fraternity brother of Arms. "He definitely saw his purpose, and he was proud to be there defending his country, which gave us great comfort in knowing he wanted to be there."
In an e-mail dated Oct. 31 to the fraternity, Arms wrote the reasons he was in Iraq were becoming more clear to him every day as he was cheered on by children and given "cold stares" by older men.
"It's the future of this country that will be different down the road; it's extremely hard to change hearts that have hated for so long," he wrote in the e-mail. "But as long as we can keep younger generations open-minded, then we will win this war, even though the fruits of my labor will not be realized for many years when the children of this country now rule."
Arms also wrote his experiences at war "strengthened his resolve to live the life of a balanced man and lead by example."
Arms was assigned to the Marine Corps Reserve's 4th Combat Engineer Battalion, 4th Marine Division, headquartered in Baltimore, Md.
---
University mourns student killed in Iraq
ATHENS, Ga. — Every brother at Sigma Phi Epsilon fraternity at the University of Georgia gets a nickname. His was "Dad."
For Bradley Arms, a 20-year-old student who took a break from school to fight the war in Iraq and was killed, the name fit.
"He was more of a man than I ever could've been," said student Kevin Clark, a former roommate of Arms' who was with Arms when he got the call last summer that he was headed to Iraq. The Marine reservist wasn't scared about heading to battle, Clark said Thursday during a memorial service.
"Instead of petrified, he was excited," said Clark, who sold books door-to-door with Arms last summer before Arms left to prepare for deployment.
Arms was killed Nov. 19 in Anbar Province. His father, Bob Arms, said he was shot twice in the back during a firefight.
About 200 people, mostly students, gathered in the university chapel to thank Arms' family for their sacrifice, and to reminisce about a young man everyone called an optimist who was eager to help others.
Arms took three personal items with him to Iraq — a Bible, a picture of his family and a UGA flag. He wrote frequent e-mails to his fraternity brothers in Athens and talked candidly about the dangers of fighting in Iraq.
"Please keep me in your prayers," one recent message read, said fraternity president Nipul Patel. In one of his last e-mails, Patel said, Arms rejoiced over Georgia's football win against Florida.
Another fraternity brother, Charlie Britt, recalled how jealous everyone was of elaborate care packages sent by Arms' mother.
But Arms was always happy to share his treats. He was also happy to share his love of music, often blaring his favorite Dave Matthews Band tune on his computer.
"Anyone who saw Brad dance could tell you. He danced like no one was watching," said Sherah Hurley, a friend of Arms' who dabbed away tears while she told funny stories about the fallen soldier. "He was a big kid."
Arms' parents and brother also attended the memorial service. Arms has already been buried in his native Charlottesville, Va.
"Brad was a follower of Christ, and he wanted to defend his country," said mother Betty Arms. "It's really been a comfort to us to be with you all in Athens."
Added father Bob Arms: "He loved you guys."
— Associated Press