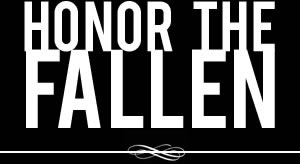 Honoring those who fought and died in Operation Enduring Freedom, Operation Iraqi Freedom and Operation New Dawn
Search Our Database
Marine Cpl. Brandon S. Schuck
Died February 6, 2006 Serving During Operation Iraqi Freedom
---
21, of Safford, Ariz.; assigned to the 8th Engineer Support Battalion, 2nd Marine Logistics Group, II Marine Expeditionary Force, Camp Lejeune, N.C.; killed Feb. 6 by an improvised explosive device while he was conducting combat operations in Baghdad.
---
Marine killed in Iraq won hearts in Arizona town
By Arthur H. Rotstein
Associated Press
TUCSON, Ariz. — The terse Pentagon announcement simply said that Marine Cpl. Brandon S. Schuck died Feb. 6 from an improvised explosive device during combat operations in Baghdad, Iraq.
That hardly tells the story of an up-by-the-bootstraps young man, a husband and father, whose legacy cut a large swath through the small, close-knit eastern Arizona community of Safford.
Brandon Schuck became the first known military casualty of the Iraq war from the town of about 10,000. A combat engineer who had received his corporal's stripe on Feb. 1, the day his son Gavin turned a year old, Schuck died five days later, shortly after a roadside bomb exploded beneath the vehicle he was in. Two fellow Marines died instantly.
Their job with the 8th Engineer Support Battalion, part of the 2nd Marine Logistics Group, Marine Expeditionary Force, based at Camp Lejeune, N.C., was to sweep roads ahead of supply convoys for land mines.
About a week before he died, he had received a video from his wife and high school sweetheart, Megan, showing Gavin walking. "Brandon called me very excited," said Megan. "His son was the No. 1 person in his life."
The couple met four years ago, "during our sophomore year, during basketball season," and were married in September 2004, about three months after they had graduated and he enlisted, she said.
Megan described her husband as "very outgoing and funny. He had his own little sense of humor. Everybody was just in love with him."
He left for Iraq on Aug. 28.
"It's kind of set us back," said Rich Deridder, principal of Safford High School, where Brandon S. Schuck had graduated in 2004. "It brings Baghdad and Iraq right here. We hear 'Marines were injured or killed by roadside bombs' and it doesn't affect us. Now it's going to affect us, because it brings it home."
Schuck had a difficult home life and moved to Safford from Phoenix in 2001 as a high school sophomore because there were relatives in the area, those who knew him best said in interviews Thursday.
"He was a wonderful, happy-go-lucky kid," said E.J. Romero, a government teacher and football coach at the school who befriended Schuck.
"He was a typical high school male; he loved sports, his basketball. Academically, he did what he had to do to get by. Eligibility was never an issue for him. He had to work hard to stay eligible, and he did. He smiled, laughed a lot, was well-liked by a lot of students.
"He could make me angry too. But he had a heart of gold. He had a hard life."
Romero said "there were definitely family issues" in Schuck's past, "but you wouldn't be able to tell that by looking at him. He didn't let it show."
Schuck's heart and perseverance made up for being undersized, Romero said: "He ended up about 5-9, 145 or 155 pounds; he was a fast kid." Schuck played wide receiver and defensive back, but at one point agreed to move to defensive end to take advantage of his speed.
"He said 'If it means I will get to play, and if it will help the team, I will do it,"' Romero recalled.
He also played basketball and was a passionate golfer, said Joe Burnside, the school's athletic director, who with his wife Cece took Schuck into their home during his junior year after he told Burnside he had no place to go.
"He was here about a year before he moved in with me, and we were the sixth actual house he'd been in in a year's time," Burnside said.
Burnside recalled Schuck came to see him as a sophomore wanting to play sports. "So I just started helping him."
Burnside called Schuck a decent student who stayed up-to-date in his course work despite designation as a special education student.
Schuck also loved to cook, and worked as an aide to the school's culinary arts instructor.
"The golf coach used to think he had a tapeworm," Burnside said. "He loved rice. He had favorite cookies that my wife always made him — he loved white chocolate chips."
He said Schuck made the varsity basketball, football and golf teams. More significantly, "he was a great kid around our house. He literally became a member of our family."
Burnside recounted an incident during Schuck's junior year. When Burnside's wife asked him whether he had made the varsity football team, he displayed a big grin. "My wife hugged him. I don't know whether he'd ever had anyone in his life feel good for him when he had accomplished something," Burnside said, choking off a long, quiet sob.
And Schuck also dreamed of another family — the Marine Corps.
"He said it was a dream of his since he was young," Burnside said. "I don't know if it was the stability, the sense of belonging to something." But Schuck was in contact with military recruiters at least from his junior year on, he said.
Romero, a former Marine, said he also had encouraged Schuck to consider joining the Corps. "I felt it was best for him, and it was," he said.
It meant finding a home, making a life for himself, and "he was determined to become a better man, to make a better world for himself and his family," Romero said.
"My heart goes out to Brandon and his family, Megan and his little boy. The reality is he did what he believed to be right."
He added, "The world is going to miss that bright light, as it will miss all of those who have fallen."
Burnside said American involvement in Iraq "is really hard for the people to deal with in all of America, and when you lose someone really close you look at it differently, and you think, 'What are we doing?'
"You try to justify the price, because this is a really high price ... it just makes you really question it."
He added, "We just like our freedoms and the great wealth we have, and we rarely realize the price that our previous generations have paid for it.
"Here was a kid who had made a great change, gotten his life together, met a great young lady whose family had taken him in, and it looked like he had a future."
Funeral services will be held in Safford on Feb. 18.
---
Safford Marine dies in Iraq
Associated Press
PHOENIX — A Marine from Safford was killed in Iraq on Monday.
Cpl. Brandon S. Schuck died in a roadside bombing in Baghdadi, which is near Ramadi.
Schuck, 21, was attached to a unit based at Camp Lejeune, N.C., and was killed while his unit was conducting combat operations.