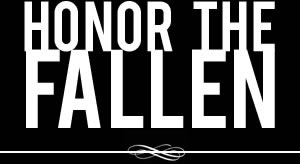 Honoring those who fought and died in Operation Enduring Freedom, Operation Iraqi Freedom and Operation New Dawn
Search Our Database
Marine Cpl. Bryan S. Wilson
Died December 1, 2004 Serving During Operation Iraqi Freedom
---
22, of Otterbein, Ind.; assigned to 2nd Battalion, 11th Marine Regiment, 1st Marine Division, I Marine Expeditionary Force, Camp Pendleton, Calif.; killed Dec. 1 in a non-hostile vehicle accident in Anbar province, Iraq.
---
Indiana Marine killed in Iraq
Associated Press
INDEPENDENCE, Ind. — A 22-year-old Marine who grew up in western Indiana's Warren County was killed in Iraq, his wife said.
Cpl. Bryan Wilson was fatally injured when his Humvee overturned on Wednesday, Samatha Wilson said. She was informed of his death when Marines came to her door on Thursday.
"I was hoping they'd tell me he was injured and in Germany," she said. "But I just knew."
He later died of internal injuries, his mother-in-law, Linda Klinger, said.
Wilson joined the Marine Corps in August 2001, just two months after graduating from Seeger Memorial High School about 30 miles west of Lafayette.
Bryan Wilson and his 23-year-old wife have a 20-month-old daughter, Breanne.
Wilson was the 34th person from Indiana to be killed in the Middle East since the war in Iraq began in March 2003. He was based at Camp Pendleton, Calif.
Samantha Wilson said she and her husband had been able to speak on the phone only three to four times since his departure nearly three months ago. He also wrote two letters.
"He said it was bad there, but he said he would never have changed his mind about going," she said. "The only thing was, he said he was scared."
Bryan Wilson took the American Indian name Many Wars during a ceremony a few days after he and his wife were married in 2002.
"We're both Cherokee ... and decided we wanted to do a traditional Lakota wedding," Samantha Wilson said.
Her parents own the Double K Cafe in Independence, where Bryan Wilson's photo hangs as part of a salute to troops in Iraq.
"He knew when he graduated that he was going to be a Marine," Klinger said. "He was very brave, and we're so proud of him. He made the ultimate sacrifice for all of us."