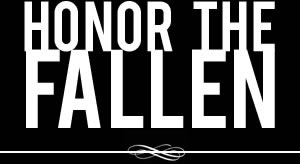 Honoring those who fought and died in Operation Enduring Freedom, Operation Iraqi Freedom and Operation New Dawn
Search Our Database
Marine Cpl. Christopher Degiovine
Died April 26, 2007 Serving During Operation Iraqi Freedom
---
25, of Lone Tree, Colo.; assigned to 2nd Assault Amphibian Battalion, 2nd Marine Division, II Marine Expeditionary Force, Camp Lejeune, N.C.; died April 26 while conducting combat operations in Anbar province, Iraq.
---
Former Essex Junction man dies in Iraq
By John Curran
The Associated Press
ESSEX JUNCTION, Vt. — A Marine Corps corporal who grew up in Vermont has been killed in Iraq, the Defense Department announced April 30.
Cpl. Christopher Degiovine, 25, was killed in combat April 26 in Anbar province when an improvised explosive device struck his amphibious vehicle.
"His passing is devastating for us all," said Dave Johnson, 61, who lives next door to the Marine's father and watched the young man grow up. "Polite, well-educated, patriotic, full of life — he was a wonderful young man."
Degiovine, whose current home address was listed as Lone Tree, Colo., was attached to the 2nd Assault Amphibian Battalion, 2nd Marine Division.
He had been in Iraq for only two weeks.
A graduate of Essex High School, he majored in criminal justice at Champlain College, where he graduated in 2005. He aspired to a career in law enforcement, and did bicycle patrols for the Essex Police Department for two summers while in college, according to police Lt. Ken Beaulieu.
"I got a phone call on my cell and it was a bad connection, but I heard 'This is the Marine Corps' and I knew exactly what this call was all about,"' his father, Ray Degiovine, told WCAX-TV.
He said his son, who was married 1" years ago, had a great sense of humor and was an avid golfer.
"He's going to be tremendously missed by all of us," his father said.
Johnson, who had dinner with Degiovine and his father three weeks ago before his deployment to Iraq, said Degiovine was thrilled to be serving his country.
"He was full of life, enthusiastic. He was excited to be in the Marines," said Johnson.
Degiovine is the 26th serviceman with ties to Vermont to have died in support of the wars in Iraq and Afghanistan since March 2003.
"I was angry when I heard," said Pam Borden, 34, who has lived next door to the Degiovines for five years. "I just think we've accomplished our mission in Iraq and it's time to bring 'em home."
She called Degiovine a "wonderful kid."
"We just knew him from across the fence, but he was always friendly, always said hello, not your typical teenager. He loved his Dad, and he was his Dad's whole life."
The Marine Corps flag flew alongside the U.S. flag at his father's house April 30.
---
Essex Junction Marine, killed in Iraq, laid to rest
By Wilson Ring
The Associated Press
COLCHESTER, Vt. — Cpl. Christopher DeGiovine joined the Marines as a way to serve his country and show his love for his family, a clergyman said May 5 at his funeral.
DeGiovine, 26, ended up giving his life for his country. He was killed by a roadside bomb April 26 in the Iraqi city of Fallujah, three weeks after he arrived in Iraq.
"Chris wanted to serve his country," said the Rev. Brian Cummings, the director of the campus ministry at St. Michael's College in Colchester. He led DeGiovine's funeral Mass in the college chapel. "He wanted to make a difference."
DeGiovine grew up in Essex Junction and graduated from Essex High School and Champlain College, but he had left Vermont. The military listed his home as Lone Tree, Colo.
He joined the Marines in December 2005, at least partly in response to the Sept. 11, 2001, attacks on the U.S., Cummings said.
"It was out of love that Chris joined the Corps," Cummings said. "We cannot lose sight of this hopeful vision for our world."
DeGiovine's Marine commander, Lt. Col. Michael Kuhn, said DeGiovine joined a long line of Marines who, for more than 225 years, have committed their lives to their country.
"The Corps gives its thanks to Chris by giving him immortality," said Kuhn. "As long as we are on duty, his service will not be forgotten."
DeGiovine left a wife of 18 months, Rachel.
It wasn't the first time the DeGiovine family has lost a family member to war.
DeGiovine's grandmother, Camille DeGiovine of Greenville, N.Y., lost a brother in World War II, during the invasion of Normandy, Cummings said. Now "her own flesh and blood has been spilled" again, Cummings said.
Degiovine is the 26th serviceman with ties to Vermont to have died in support of the wars in Iraq and Afghanistan since March 2003. Vermont has one of the highest per capita casualty rates in the country.
And it was the second time during the current school year that the St. Michael College chapel has been used to remember the violent passing of a loved member of the community, Cummings said.
In late August, the day before classes started, the St. Michael's chapel hosted the funeral for the Essex teacher killed in her classroom by a gunman seeking his ex-girlfriend.
"Vermont has not escaped the turmoil of our world," Cummings said.
Vermont's Roman Catholic Bishop Salvatore Matano also spoke about how the realities of the world were finding their way to Vermont.
"These faraway places are now at our doorstep," Matano said.