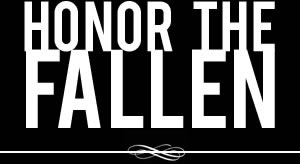 Honoring those who fought and died in Operation Enduring Freedom, Operation Iraqi Freedom and Operation New Dawn
Search Our Database
Marine Cpl. Christopher E. Zimny
Died January 31, 2005 Serving During Operation Iraqi Freedom
---
27, of Cook, Ill.; assigned to 1st Battalion, 2nd Marine Regiment, 2nd Marine Division, II Marine Expeditionary Force, Camp Lejeune, N.C.; killed Jan. 31 by enemy action in Babil province, Iraq.
---
Illinois Marine dies in Iraq
By Michael Tarm
Associated Press
CHICAGO, Ill. — A suburban Chicago Marine who enlisted after the 2001 terrorist attacks has been killed in Iraq, his family and military officials said Tuesday.
"I cried every time there was a Marine killed and I saw their mothers, but I never thought I'd be one of the mothers," said Barbara Zimny, the mother of Cpl. Christopher E. Zimny.
The 27-year died as a result of hostile action in Iraq's Babil province on Monday, the Defense Department said.
"My son died honorably, but I don't think we should be there," Barbara Zimny said of the war in Iraq. "Look at how many hearts President Bush is breaking."
Zimny's parents said they were informed of their son's death Monday at their Glenview home.
"He was a good kid," his father Ted Zimny said. "He was a fun-loving guy who liked to have a good time."
They said their son, who graduated from Glenbrook South High School and Illinois State University, exercised for weeks before joining the Marines in October 2001 to make sure he was fit enough to serve.
"He had a sense of purpose and he felt he was doing the right thing," Ted Zimny said. "He said it was for the future kids."
He said his son had been awarded two Purple Hearts for injures received in earlier battles — shrapnel wounds to his face, part of a toe blown off and an eardrum punctured.
The military hasn't provided details about the attack that killed their son, Ted Zimny said. But he said one of his son's friends who is serving in Iraq called to say that Christopher Zimny died after a massive roadside bomb detonated as he and the rest of a U.S. patrol passed by.
Zimny's tour of duty began in July and was due to end later this year, according to military spokeswoman 1st Lt. Kate Vandenbossche. Zimny was assigned to the 1st Battalion, 2nd Marine Regiment, 2nd Marine Division, II Marine Expeditionary Force, based at Camp Lejeune, N.C.