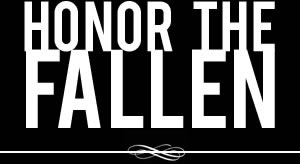 Honoring those who fought and died in Operation Enduring Freedom, Operation Iraqi Freedom and Operation New Dawn
Search Our Database
Marine Cpl. Christopher J. Lapka
Died October 30, 2004 Serving During Operation Iraqi Freedom
---
22, of Peoria, Ariz.; assigned to 1st Battalion, 3rd Marine Regiment, 3rd Marine Division, III Marine Expeditionary Force, Marine Corps Base Hawaii; killed Oct. 30 by enemy action in Anbar province, Iraq.
---
Arizonan killed in Iraq weekend violence
By Michelle Roberts
Associated Press
PHOENIX — A Hawaii-based Marine who gave up an academic scholarship to join the military because he was so moved by the events of Sept. 11 was among eight killed in Saturday's violent attack in Iraq.
Cpl. Christopher J. Lapka, 22, had been in Iraq for only two weeks when the attack occurred, said his mother, Tina Lapka, on Monday. Saturday's casualties, caused by a car bomb detonated near a truck, were the most for the U.S. military in a single day in nearly six months. Nine other Marines were injured.
Lapka, of Peoria, Ariz., had been anxious to go to Iraq, his mother said.
"He was a Marine. That's all he was. He was dedicated to the Marine Corps. This is what he wanted to do," Tina Lapka said.
He enlisted on Sept. 17, 2001, waiting until Thanksgiving to tell his parents that he was quitting school to become a Marine. He reported for military duty the following January after he completed his third semester at Arizona State University, where he had been a dean's list civil engineering student.
"Sept. 11 affected him so bad he felt it was his duty to join the Marine Corps," Tina Lapka said.
Her son had never spoken of joining the Marine Corps before, so his parents were shocked. But, Tina Lapka said, they were very proud of him.
Lapka — called "C.J." by his mother — was assigned to the 1st Battalion, 3rd Marine Regiment, 3rd Marine Division of the III Marine Expeditionary Force in Hawaii.
The Hawaii assignment upset him because "they weren't facing any action," Tina Lapka said.
He refrained, however, from telling him family details of his duties. "I think he didn't want me to worry," his mother said.
She missed a call from Iraq from him on Friday but had recently gotten an e-mail and a letter.
His one request: that she send care packages for six of his friends who weren't getting packages like the ones she sent bearing homemade chocolate chip cookies.
In addition to his mother, Lapka is survived by his father, Ken Lapka, and his 18-year-old sister, Michelle.
Funeral arrangements were pending.