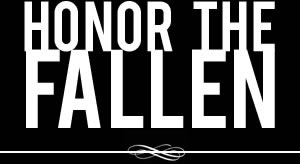 Honoring those who fought and died in Operation Enduring Freedom, Operation Iraqi Freedom and Operation New Dawn
Search Our Database
Marine Cpl. Christopher S. Ebert
Died September 17, 2004 Serving During Operation Iraqi Freedom
---
21, of Mooresboro, N.C.; assigned to 2nd Battalion, 1st Marine Regiment, 1st Marine Division, I Marine Expeditionary Force, Camp Pendleton, Calif.; killed Sept. 17 by enemy action in Anbar province, Iraq.
---
N.C. Marine who survived Fallujah assault killed in Iraq
Associated Press
RALEIGH, N.C.— A North Carolina Marine who took part in the U.S. military's siege of the militant stronghold of Fallujah last spring was killed by insurgents in Iraq, the Pentagon said Sept. 18.
Cpl. Christopher S. Ebert, 21, of Mooresboro, died Friday due to enemy action in Anbar province, the Defense Department said. The Pentagon did not give other details.
Ebert was assigned to Camp Pendleton, Calif., where he served with the 2nd Battalion, 1st Marine Regiment, 1st Marine Division, I Marine Expeditionary Force.
Ebert was supposed to leave Iraq in two weeks for his new assignment in California, his family said.
Ebert, whose former hometown in Cleveland County has a population of about 300, was interviewed by The Associated Press after his unit had been pinned down in block-to-block fighting in Fallujah on April 6.
U.S.-led forces attacked Fallujah, 35 miles west of Baghdad, after cheering Iraqis dragged the bodies of four American security guards hired by Moyock, N.C.-based Blackwater Security through the streets on March 31.
Ebert's foot patrol pushed a few blocks into the city on April 6 before coming under fire from a house.
Trapped in a narrow alley, unable to see the source of fire, the Marines put up red smoke to summon help, and a tank and an armored Humvee moved in. The tank battered the house with a heavy machine gun and the patrol was extracted.
But soon afterward, guerrillas opened fire with rocket-propelled grenades and automatic weapons on the 2nd Battalion Marines just outside the city, sending the Americans diving into the sand and sparking a battle that lasted into the night.
Guerrilla mortars exploded near the Americans, sending sand flying, and bullets whizzed over their heads.
Ebert said two Marines were wounded in the exchange.
Ebert, an infantryman, was serving in Iraq at the same time as his twin brother, Lance Cpl. Brian Ebert, who was in a transportation unit.
Both brothers enlisted in the Marines immediately after graduating from Chase High School. They were encouraged to join by their mother, Shirley Ebert.
"I thought this was something they really needed to do. I never one time thought they'd be going to war," she said in April.
After boot camp at Parris Island, S.C., the brothers were first assigned to Camp Lejeune, then given separate assignments. Before that, the twins had never been separated from each other except for when Brian, a trombone player, attended band camp during high school.
Brian Ebert last week left Iraq for his new assignment in Hawaii. He received word of his brother's death on Sept. 17 and arrived at his father's Forest City home on Sept. 18.
"I am not good. We were close," Brian Ebert said.
As of Sept. 17, 1,027 members of the U.S. military had died since the beginning of the Iraq war in March 2003. Of those, 777 died as a result of hostile action and 250 died of non-hostile causes. Two more U.S. soldiers were killed by a car bomb in Baghdad on Sept. 18.