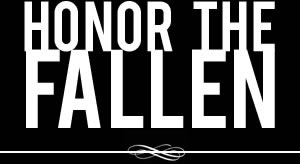 Honoring those who fought and died in Operation Enduring Freedom, Operation Iraqi Freedom and Operation New Dawn
Search Our Database
Marine Sgt. David K.J. Kreuter
Died August 3, 2005 Serving During Operation Iraqi Freedom
---
26, of Cincinnati; assigned to the 3rd Battalion, 25th Marine Regiment, 4th Marine Division, Marine Forces Reserve, Columbus, Ohio; attached to Regimental Combat Team 2, 2nd Marine Division, II Marine Expeditionary Force (Forward); killed Aug. 3 when his amphibious assault vehicle was attacked by an improvised explosive device while he was conducting combat operations south of Hadithah, Iraq. Also killed were Marine Lance Cpl. Timothy M. Bell Jr., Lance Cpl. Eric J. Bernholtz, Lance Cpl. Nicholas William B. Bloem, Sgt. Bradley J. Harper, Sgt. Justin F. Hoffman and Cpl. David S. Stewart.
---
Kreuter loved the outdoors
The Associated Press
Long before the military ever sent David Kenneth J. Kreuter overseas, there was a Boy Scout in love with the outdoors.
"The first time we went away to camp, he was all fired up because his parents had given him a hammock," said Greg Kluener, a friend. "He slept outside in the hammock all week instead of in the tent."
Kreuter, 26, of Cincinnati, was killed Aug. 3 by a roadside bomb south of Hadithahh, Iraq. He was assigned to Columbus.
Another friend, Eric Wiete, remembers Kreuter as a skinny kid with hair full of gel. He was "the goofball, always the funny guy," Wiete said.
"That's how David would want people to remember him," he said.
"You couldn't help but think he was hilarious."
The 1997 high school graduate joined the reserves in 1998. He attended Ohio University and earned his bachelor's degree in criminal justice in 2004 from the University of Cincinnati.
He is survived by his wife, Chrystina, and newborn son, Christian.
"Some never find what they love. David loved being a U.S. Marine," said Kreuter's godfather, Norm Clarke.