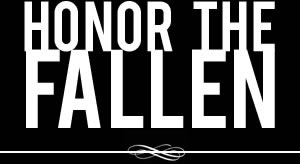 Honoring those who fought and died in Operation Enduring Freedom, Operation Iraqi Freedom and Operation New Dawn
Search Our Database
Marine Cpl. David M. Sonka
Died May 4, 2013 Serving During Operation Enduring Freedom
---
23, of Parker, Colo.; assigned to 2nd Marine Special Operations Bn, Camp Lejeune, N.C.; died May 4, while conducting combat operations in Farah province, Afghanistan. The incident is under investigation. Also killed was Marine Staff Sgt. Eric D. Christian.
---
Marine special operators killed in apparent insider attack
By Dan Lamothe/Marine Times
Two members of Marine Corps Forces Special Operations Command died Saturday in an apparent insider attack by a soldier with the Afghan National Army.
Staff Sgt. Eric Christian, 39, and Cpl. David Sonka, 23, were killed while conducting combat operations in Afghanistan's Farah province, the Defense Department said in a news release Monday. Both men were assigned to 2nd Marine Special Operations Battalion, out of Camp Lejeune, N.C.
Marine officials declined to say how Christian and Sonka died, but the International Security Assistance Force said Saturday that two service members were killed when an Afghan soldier turned his weapon against them. The incident remains under investigation, Marine officials said.
Christian, of Warwick, N.Y., was a counterintelligence/human intelligence specialist, according to a biography released by MARSOC. He joined the command last May, and had been in the Corps since May 2004.
Sonka, of Parker, Colo., was a multi-purpose canine handler. He joined the Corps in August 2008, and moved into MARSOC last year.
The incident marks the second and third death of a Marine in Afghanistan in 2013. The first was Staff Sgt. Jonathan Davis, 34, who died in an improvised explosive device attack in Helmand province on Feb. 22. He was serving as an adviser to soldiers from the Republic of Georgia.
Coalition forces adopted a series of precautionary measures to combat insider attacks last year after a rash of them rattled nerves and eroded trust between coalition forces and the Afghan troops they are training. In total, at least 61 coalition service members were killed in insider attacks in 2012.
The number of deaths resulting from insider attacks in 2013 — three — has been relatively low, but the Taliban threatened recently to step them up as the annual fighting season in Afghanistan takes shape.
MARSOC, the Corps' special operations force, lost at least five personnel to insider attacks in 2012. Two Marines died Aug. 17 after an Afghan police officer opened fire on them in Farah province. Three MARSOC personnel were killed in Helmand province's Sangin district on Aug. 10 after a member of the Afghan Local Police opened fire in an operations center.
---
Flags at half-staff in Colo. for fallen Marine

The Associated Press

DENVER — Flags are flying at half-staff across Colorado in honor of a Marine killed earlier this month in Afghanistan.

The Pentagon says that 23-year-old Cpl. David Sonka of Parker and another Marine were killed May 4 during combat operations. The circumstances of the deaths are still being investigated.

Sonka's funeral is scheduled for Thursday morning in Littleton. Interment will follow at Fort Logan National Cemetery.