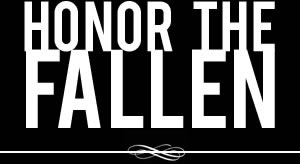 Honoring those who fought and died in Operation Enduring Freedom, Operation Iraqi Freedom and Operation New Dawn
Search Our Database
Marine Cpl. Dustin H. Schrage
Died May 6, 2004 Serving During Operation Iraqi Freedom
---
20, of Brevard, Fla.; assigned to 2nd Battalion, 4th Marine Regiment, 1st Marine Division, I Marine Expeditionary Force, at Camp Pendleton, Calif.; found dead on May 6 in Anbar province, Iraq. The cause of death is under investigation.
---
Marine from Brevard County dies in Iraq
Associated Press
INDIAN HARBOUR BEACH, Fla. — A Marine corporal from Brevard County died as he tried to swim Iraq's Euphrates River on a covert mission, officials said.
The body of Dustin H. Schrage, 20, was found May 6 in Al Anbar Province, a Marine Corps spokesman at Camp Pendleton, Calif., said. The body of another Marine in the same unit was found in the river a day earlier, the spokesman said.
Schrage was among six Marines taking part in a covert operation that began on May 2, said Schrage's parents, Preston and Nina Schrage of Indian Harbour Beach.
The Schrages said they were told by the military that the swim was only "mildly difficult." They were not told the exact nature of their son's death.
"It's hard to believe that not one, but two of them didn't make it across the river," Nina Schrage said. "My son was 6 feet tall and had a muscular build. He was an excellent swimmer. It just makes no sense."
Since March 2003, more than 40 soldiers, sailors, Marines and airmen with ties to Florida have been killed in Iraq.
Schrage was assigned to the 2nd Battalion, 4th Marine Regiment, 1st Marine Division, I Marine Expeditionary Force.
He joined the Marines after graduating from Satellite High School, believing it would be great training to become a police SWAT member. After boot camp, Schrage's official first day as a U.S. Marine was Sept. 11, 2001 — the day of the terrorist attacks on New York and Washington.
"I didn't see it as a premonition that something would happen to my son," Nina Schrage said of Dustin, the second of the couple's four children. "But it was a definite sign that this world would never be the same."
Three weeks before hearing of her son's death, Nina Schrage attended the funeral of Pfc. Christopher Cobb in Bradenton. Cobb, 19, a member of Schrage's unit, died April 6 when his patrol was ambushed by Iraqis near Ramadi. In all, a dozen Marines from her son's unit were killed during that attack.
"It hit home," she said. "The danger they were in was very apparent. We knew this was a bad place for our boys to be. The reality hit that it could have been my own son."