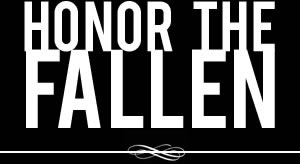 Honoring those who fought and died in Operation Enduring Freedom, Operation Iraqi Freedom and Operation New Dawn
Search Our Database
Marine Cpl. Dustin J. Lee
Died March 21, 2007 Serving During Operation Iraqi Freedom
---
20, of Quitman, Miss.; assigned to Headquarters Battalion, Marine Corps Logistics Base Albany, Ga.; died March 21 from wounds received while conducting combat operations in Anbar province, Iraq.
---
Mississippi Marine killed in Iraq
The Associated Press
JACKSON, Miss. — A 20-year-old Marine from Mississippi's Clarke County was killed March 21 in Iraq.
Cpl. Dustin Lee died in Fallujah during a mortar attack, Mississippi Highway Patrol spokesman Trooper Ronnie Carter told The (Jackson, Miss.) Clarion-Ledger.
Lee, the son of MHP Trooper Jerome Lee, was serving with the 3/14 G Battery, 3rd Platoon. He had been in the Marines since graduating from Quitman High School in 2004, Carter said.
Lee, of the Stonewall community, was scheduled to return home next month, according to www.meridianstar.com.
The Department of Defense had not yet issued a statement about Lee's death March 22.
---
Fallen Marine laid to rest
The Associated Press
QUITMAN, Miss. — Dustin Lee took his final drive up Highway 513 on March 31.
Family, friends and veteran soldiers honored and remembered Lee, who on March 21 was killed during a mortar attack while serving with the Marine Corps in Fallujah, Iraq.
Ronnie Carter, a Mississippi Highway Patrol trooper that worked with Lee's father, Jerome Lee, said the past 11 days were difficult.
"I'm here to help Dusty take his last ride up Highway 513," Carter told the standing room only sanctuary. "He and I had so much in common. I know he will always be a part of mine."
In a resolution passed by the Mississippi State Senate and House of Representatives, Lee was recognized as an all-American boy who gave his life so that others may know freedom.
"I didn't get the opportunity to know Dustin well," said First Baptist Church Rev. Chris Cooksey during church services in Quitman. "But from talking with his fellow Marines, his family and friends, I can tell you he was a man of great strength, courage and unwavering faith. Life radiated from him."
Jerome and Rachel Lee were presented a state flag by a highway patrol honor guard. Lee's commander, Col. Chris Halliday, said Lee was a special person who fit into the Marine Corps and its commitment to excellence and dedication to the country.
"He will forever be a member of our eternal brotherhood," Halliday said.
Under a cloudy sky, the funeral motorcade arrived at Stonewall Cemetery where about 100 people waited patiently, holding flags.
Veterans, some in their 70s and 80s, stood proud. More than 100 members of the Patriot Guard, a motorcycle organization manned by veterans of past conflicts, stood with American flags waving in a gusty wind. Teenage members of the local high school ROTC program saluted alongside seasoned officers, deputies and troopers from law enforcement agencies from across the state.