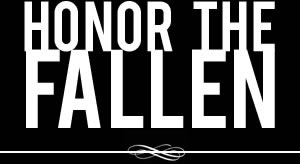 Honoring those who fought and died in Operation Enduring Freedom, Operation Iraqi Freedom and Operation New Dawn
Search Our Database
Marine Cpl. Erik H. Silva
Died April 3, 2003 Serving During Operation Iraqi Freedom
---
22, of Chula Vista, Calif.; assigned to 3rd Battalion, 5th Marines, 1st Marine Division, Camp Pendleton, Calif.; killed in action in Iraq.
---
The last time Erik Silva visited his hometown, the 23-year-old Marine attended the town's annual carrot festival and got a special blessing from his grandmother.
On April 3, two months after that visit, the infantry rifleman died in combat when his platoon was ambushed in Iraq, said his brother.
The youngest of four children, Erik Silva graduated from Holtville High, where he played the trumpet, was a drum major and a member of the varsity golf team.
"He joined the Marines mainly because he wanted to pursue a career in law enforcement. The best way to do that is to join the military," said Isaac Silva, 28.
When Silva last returned home for a few weeks in late January and early February, Isaac Silva said he and his brother had a sobering talk, acknowledging the risks of war.
"It wasn't the normal, 'Hey bro, let's go have a few beers.' It was the 'Do you have everything set? Do you have all your papers in order? Where can I find it in case of an emergency?' " he recalled. "It was a very serious, deep conversation and it needed to be done."
From his 72-year-old grandmother, Rebeca Silva, the Marine sought a special blessing. She kissed him and said a prayer with him, relatives recalled.
"He valued my mom's blessing very much," said his aunt Elvira Silva.
— Associated Press
* * * * *
The death of Erik Silva has touched a community.
Silva, 23, a Marine who died when his platoon was ambushed April 3, grew up in Holtville, an agricultural hamlet tucked in California's Imperial Valley. He graduated from Holtville High School in 1998, where he was known as a quiet, friendly, well-liked kid who played the trumpet in the band and was drum major his last two years, said school secretary Chrys Diez.
Diez said his death has hit Holtville, population 5,612, hard. "Anytime something like this happens, it has a major impact here," she said.
Students at the school have put up an American flag, which they are using as a backdrop for pictures of Silva and other alumni who are serving in the Middle East. So far, there are 15 pictures.
"The entire Silva family was in church Sunday, and we all said prayers for them, and for Erik and for all the others serving in the war," Diez said.
Family members said Silva visited home in February, sought a blessing from his grandmother and talked about serious issues of life and death. They said he joined the military because he wanted to get the kind of experience he would need to someday join a police force.
Silva is survived by his parents, two older brothers and an older sister.
— USA Today and The Associated Press