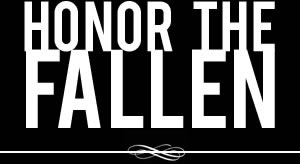 Honoring those who fought and died in Operation Enduring Freedom, Operation Iraqi Freedom and Operation New Dawn
Search Our Database
Marine Cpl. Gentian Marku
Died November 25, 2004 Serving During Operation Iraqi Freedom
---
22, of Warren, Mich.; assigned to 1st Battalion, 8th Marine Regiment, 2nd Marine Division, II Marine Expeditionary Force, Camp Lejeune, N.C.; killed Nov. 25 by enemy action in Anbar province, Iraq.
---
Albanian immigrant who became Marine dies in Iraq
Associated Press
WARREN, Mich. — An Albanian immigrant who arrived in the United States at 14 and who joined the Marines in 2002 with hopes it would help him become a police officer has been killed in fighting in Fallujah, Iraq.
Cpl. Gentian Marku, 22, of Warren, died on Thanksgiving, the Defense Department said Tuesday. He was one of six Marines from Camp Lejeune, N.C., killed in Iraq last week.
Marku was a 2001 graduate of Warren Woods Tower High School.
"I wrote him that week ... I wonder if he got it. He died on my birthday," said Dale Malesh, a police resource officer at the school.
According to a profile posted last year on the Pentagon's Web site, Marku said moving to America transformed him from a trouble-making teen to a respectful, responsible person.
"Everything changed when I got to the United States," he said. "I started studying. I stayed out of trouble, and I got my first job as a busboy."
The Big Boy restaurant where Marku worked was frequented by police officers, and he always filled their glasses with water with a large smile, Malesh told The Detroit News for a story Wednesday.
"His character was that he loved people and always seemed to be there to want to help," Malesh said. "I feel proud to have been so close to him. He was a great kid and fine American."
Marku had wanted to be a Warren police officer but could not do so until he was 21.
He thought that joining the Marines might give him an advantage in the police academy, said Jere Green, a Warren police officer who is president of the Warren Woods School Board.
"He was a great kid," Green said. "He was really proud to be a Marine."
"One of the things he'd always talk about was how thankful he was for America and all they did in all the years of strife in Eastern Europe," school principal Robert Livernois told the Detroit Free Press. "I think he felt a pretty deep conviction to serve in our military."
Marku's father won the U.S. State Department's Diversity Visa Lottery, an immigration program that allows randomly selected foreign applicants to migrate to the United States.
The Marines awarded him medals for good conduct, humanitarian service, combat action and other activities, according to the Macomb Daily of Mount Clemens.
Marku was assigned to the 1st Battalion, 8th Marine Regiment, 2nd Marine Division, II Marine Expeditionary Force.
The family plans to bury Marku in Albania.