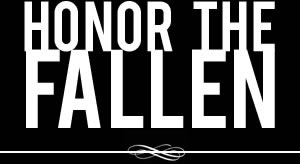 Honoring those who fought and died in Operation Enduring Freedom, Operation Iraqi Freedom and Operation New Dawn
Search Our Database
Marine Cpl. Ian W. Stewart
Died December 12, 2004 Serving During Operation Iraqi Freedom
---
21, of Lake Hughes, Calif.; assigned to 3rd Battalion, 5th Marine Regiment, 1st Marine Division, I Marine Expeditionary Force, Marine Corps Base Camp Pendleton, Calif.; killed Dec. 12 by enemy action in Anbar province, Iraq.
---
Camp Pendleton Marine killed in Iraq
Associated Press
LAKE HUGHES, Calif. — Cpl. Ian Stewart joined the military three years ago to find himself, his family and friends said.
"He picked the Marines because he thought it would give him the discipline and the focus he needs in figuring out who he's supposed to be," said Roy Dull, who led a weekly Bible study attended by Stewart.
Stewart, 21, was killed Nov. 12 by small-arms fire while his unit was clearing houses in Fallujah. He was assigned to the 3rd Battalion, 5th Marine Regiment, 1st Marine Division, I Marine Expeditionary Force, based at Camp Pendleton.
"We were praying for his safety, but God moved differently. We trust God's judgment," said his father, Dana Stewart. "But we have real peace. We're confident we'll see him again, and that beautiful smile of his, in heaven."
The son of missionaries, Stewart grew up in Lake Hughes at the Oaks Conference and Retreat Center Christian facility in the San Gabriel Mountains. He attended Quartz Hill High School.
He enlisted days after graduation, finishing boot camp the week of the Sept. 11 terrorist attacks. He deployed to Iraq on Sept. 11 this year.
Family and friends said he thought of becoming a firefighter and wanted to travel around Europe. Most of all, he was passionate about cars, particularly the GMC Sonoma he bought this summer.
"He was very respectful, responsible and courteous. You could tell he had a good heart and was going in the right direction," said Patricia Beane, a former instructor.
His father remembered how the family spent time together before his son shipped out, walking around Dana Point and having lunch in San Juan Capistrano.
"It was just the most special day. We realized it at the time, but we realize it more now," his father said.
Funeral services were scheduled Dec. 29 in Princeville, Ill. Stewart will be buried across the road from his family's original home.