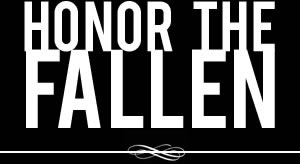 Honoring those who fought and died in Operation Enduring Freedom, Operation Iraqi Freedom and Operation New Dawn
Search Our Database
Marine Cpl. Jacob A. Tate
Died January 2, 2011 Serving During Operation Enduring Freedom
---
21, of Columbus, Ohio; assigned to 2nd Battalion, 9th Marine Regiment, 2nd Marine Division, II Marine Expeditionary Force, Camp Lejeune, N.C.; died Jan. 2 while conducting combat operations in Helmand province, Afghanistan.
---
Lejeune Marines killed in Helmand fighting
Staff report
Two North Carolina-based Marines were killed over the weekend in Afghanistan, according to the Defense Department.
Cpl. Jacob A. Tate, 21, of Columbus, Ohio, died during combat operations Jan. 2 in Helmand province, military officials said in a news release. Tate was a member of 2nd Battalion, 9th Marines, based at Camp Lejeune. Tate had done a combat tour in Iraq and is survived by his wife and a newborn child, Columbus, Ohio-based TV station WBNS reported on its website.
Tate is the second member of 2/9 killed in combat in as many days. Lance Cpl. Maung P. Htaik, 20, of Hagerstown, Md., died Jan. 1.
---
'He saw the value of the Marines'
The Associated Press
Jacob Tate's parents didn't know which career he would choose because his interests were so varied and didn't seem to point to a particular path.
He became interested in the Marines and joined shortly after his 2007 graduation from Gahanna Christian Academy near Columbus, Ohio. It seemed like the perfect fit.
"I think that he saw the value of the Marines," Paul Hartje, an English teacher at Gahanna Christian, told the Columbus Dispatch. "He saw the discipline. It gave him a sense of purpose to defend the country. He saw the strength of brotherhood."
Tate returned from his first deployment, to Iraq, in April 2009 after about seven months of combat. He married his longtime sweetheart, Amy, two months later. Duty called again two summers after that, and he was off to Afghanistan last July.
Tate, 21, was killed in combat Jan. 2 in Helmand province. He was assigned to Camp Lejeune, N.C.
Just months before his death, Amy gave birth to their son, Jax. Tate never got to see him.
He also leaves behind his parents, James and Janice Tate.