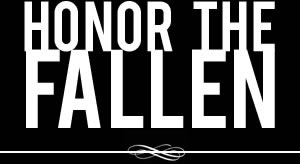 Honoring those who fought and died in Operation Enduring Freedom, Operation Iraqi Freedom and Operation New Dawn
Search Our Database
Marine Cpl. Jarrod L. Maher
Died November 12, 2004 Serving During Operation Iraqi Freedom
---
21, of Imogene, Iowa; assigned to 1st Battalion, 4th Marine Regiment, 1st Marine Division, I Marine Expeditionary Force, Camp Pendleton, Calif.; died Nov. 12 as result of a non-hostile gunshot wound at Abu Ghraib, Iraq.
---
Family of Marine killed in Iraq still waits for answers
Associated Press
IMOGENE, Iowa — The family of an Iowa Marine killed in Iraq nearly two months ago still is waiting to learn what happened.
Cpl. Jarrod Maher, 21, of rural Imogene, died Nov. 12 in Abu Ghraib, a suburb of Baghdad. The military has listed his death as a non-hostile gunshot wound.
Maher's mother, Jacque, said she was initially informed the official results of the cause of her son's death wouldn't come for about two months, though she was also told it could be up to six months.
"They haven't said anything. It's like they're in no hurry to finish his investigation," she said of the Camp Pendleton, Calif., officials involved in her son's death investigation.
Jacque said the family has also yet to receive Jarrod's personal items from Iraq and from Camp Pendleton.
"I just want his stuff back. It's really hard for closure when you haven't even gotten his effects back," she said.
The investigation into Jarrod's death is being handled by the Naval Criminal Investigative Service, which is charged with investigating crimes for the Navy and the Marine Corps.
Maher, 21, a 2002 graduate of Shenandoah High School, was assigned to the 1st Battalion, 4th Marine Regiment, 1st Marine Division, I Marine Expeditionary Force at Camp Pendleton.
In the military, a non-hostile gunshot wound usually means either an accidental shooting or a suicide, but Jacque Maher said she knows her son too well to believe he would want to end his life.
"We knew our son," she said. "He wasn't the type to kill himself."
Jarrod's friends from his unit further underscored Jacque's belief that suicide wasn't the cause.
"The boys over there kept saying it was an accident, that he died because he was accidentally shot," she said.
Any information surrounding the NCIS' investigation into Maher's death would need to come from the base's Judge Advocate General's office, which will not release anything to anyone until the investigation is complete, said Lt. Eric Knapp of Camp Pendleton's public affairs office.
"They won't release anything because, at this point, it could possibly taint the investigation," Knapp said.
Once the investigation is complete and information becomes available, Knapp said the family will be the first to be notified and can request the details of the investigation if they so choose.
Jacque can't make the military move any faster on its investigation, but getting her son's effects home would help in moving on.
"Nothing will bring my son back, but I would like his things back, so we can get some closure."