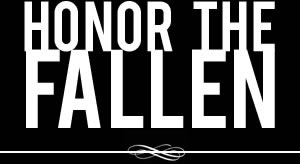 Honoring those who fought and died in Operation Enduring Freedom, Operation Iraqi Freedom and Operation New Dawn
Search Our Database
Marine Cpl. Jason David Mileo
Died April 14, 2003 Serving During Operation Iraqi Freedom
---
20 of Centreville, Md.; assigned to the 3rd Battalion, 4th Marine Regiment, 1st Marine Division based in Twentynine Palms, Calif.; shot and killed after being mistaken for an enemy soldier in the vicinity of Baghdad. The incident is under investigation.
---
Jason Mileo grew up in Maryland's Chesapeake Bay country, where he hunted and fished with his father and grandfather.
He graduated in 2000 from Chesapeake High School in Pasadena, Md., where Principal Harry Calender remembers him as a "solid kid," who seldom missed school, got Bs in algebra, played on the golf team and loved working on the crew for the drama club. "He was one of those kids you knew would grow up to do everything right," Calender said.
But something went wrong. Mileo, 20, who survived the assault on Baghdad and was in the city square when the statue of Saddam fell, was killed April 14 in friendly fire. He was mistaken for an enemy soldier.
His parents, Phillip Hall and Leah Mileo Hall, of Centreville, Md., are in seclusion while the Marine Corps investigates the accident. His parents released a statement saying, "Words cannot express the sorrow we feel over the loss of our son. Jason embodied the Marine Corps motto 'Semper Fidelis.' Jason was always faithful to his friends, his family, his Marine Corps and his country. Jason died doing what he loved — being a Marine, surrounded by Marines who loved him. We will miss him dearly."
His grandfather, Walter Hall, of Pasadena, Md., said everyone who knew Jason will remember his fun-loving spirit and sense of humor. On the day that Baghdad fell, he said, Mileo borrowed a reporter's telephone and called his parents. "He was proud that the Marines were being celebrated and that he was there and a part of it," Hall said. No one was there to take the call, but Mileo left an upbeat message, saying he would be home soon.
"We feel that his death was noble because he was a soldier who willingly went into battle to fight for freedom and liberty," Hall said. "And he fell. And he lost his life."
— USA Today, Associated Press