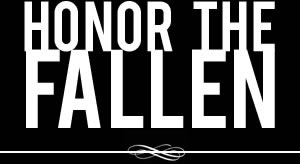 Honoring those who fought and died in Operation Enduring Freedom, Operation Iraqi Freedom and Operation New Dawn
Search Our Database
Marine Cpl. Jason S. Clairday
Died December 12, 2004 Serving During Operation Iraqi Freedom
---
21, of Camp Fulton, Ark.; assigned to 3rd Battalion, 5th Marine Regiment, 1st Marine Division, I Marine Expeditionary Force, Marine Corps Base Camp Pendleton, Calif.; killed Dec. 12 by enemy action in Anbar province, Iraq.
---
Salem Marine dies in Iraq
Associated Press
SALEM, Ark. — Cpl. Jason Clairday, who was married just weeks before he left for Iraq, has died as a result of enemy fire, a weekly newspaper in his hometown reports.
Clairday, 21, died Sunday in Fallujah, Iraq, according to The News. He was stationed at Camp Pendleton, Calif., before being sent to Iraq, the paper reports in its Wednesday edition.
Clairday and his wife, Sarah, were married July 30. Her mother, Cindy McCullough, told the paper the family was very upset.
"We loved him and we are going to miss him so much," McCullough told The News.
Clairday attended Salem High School in Fulton County, where he played baseball. He enlisted shortly after graduating in 2001, the paper reported. His enlistment was to end this spring.
Clairday was a member of the First Baptist Church of Salem, where the Rev. John Hodges said he was a devout man.
"He was the type of boy that any parent would be glad to call them their child," Hodges said in an interview with The Associated Press. "He had a sense of gentleness about him, deep caring."
Hodges said Clairday entered the military after high school to better prepare himself for college and was saving money for school while he was serving.
"He just felt that he needed the commitment to his country and be more of a man," Hodges said. "He just really, really loved his country and he loved people. He just wanted to come back home and get back with his wife and get on with his future."
Clairday loved sports and thought about being a coach, Hodges said, but had made no decisions. Instead, he wanted to see where the military and then college would take him.
"He exhibited all the attributes of goodness," Hodges said. "He asked me 'what do I do to send my money home to the church for tithes?' He was always thoughtful about those things. He thought more of others and their needs than he did of himself."
---
Hometown remembers Marine killed in Iraq
SALEM, Ark. — Cpl. Jason Clairday was recalled Saturday as a young man who approached life enthusiastically.
"I don't know if anyone knew how to live life any more fully than Jason," said the Rev. John Hodges, pastor of First Baptist Church of Salem where Clairday had been a member. "I don't know of anyone who loved people and life any more than Jason."
Clairday, 21, died Dec. 12 in Fallujah, Iraq, killed by fire from insurgents battling U.S. forces.
His parents and a brother live in Delta, Colo., while another brother lives in Palisade, Colo. Clairday also is survived by his wife, Sarah.
A funeral at Clairday's home church in Salem drew more than 600 mourners. Hodges gave them snippets of Clairday's life.
He was mischievous, the pastor said, but more of an instigator who managed to stay out of trouble, always having an innocent look on his face while his compatriots got caught.
"He loved to fish and hunt along the creek and loved the lake," Hodges said.
When he was in high school, it was baseball, girls and church, Hodges said, and he wasn't sure about what order Clairday would have listed them in.
Hodges said Clairday was not only a good athlete but also a great leader. At First Baptist Church, he sang in the youth choir, his pastor recalled, and showed a video of Clairday and the youth choir singing one of his favorite songs, "Shouting Time in Heaven."
It is shouting time in heaven for Clairday now, Hodges said.
As a boy and later as a young man, Clairday loved hugs, Hodges said.
When Clairday joined the church, he saw its members as a large family, Hodges said.
"I am sure that Jason has been on the forefront of your minds all week as we have thought about him and thought about his loss and thought about his family and thought about his young wife and thought about all his friends," Hodges said. "He was happy to have Sarah, happy to have another family."
When he first met Clairday, his future father-in-law thought he was a fake because he could not believe a young man could be so good, Hodges said. But his wife's father later told another church member that Clairday was no sham.
"He was building a family life and looked forward to the future, but that future is not here," Hodges said.
Clairday was proud of what he and other Americans were doing in Iraq, Hodges said, but was surprised at the difficulties they faced.
"He made this statement not long ago," Hodges said: "'You know, it is more difficult to liberate a country than I thought."'
A burial service at Camp Cemetery included military honors, with three volleys of rifle shots fired by a squad of seven Marines.
The American flag that had draped his casket was ceremoniously folded and given to his widow by a Marine officer.
— Associated Press