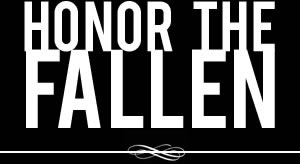 Honoring those who fought and died in Operation Enduring Freedom, Operation Iraqi Freedom and Operation New Dawn
Search Our Database
Marine Cpl. Jeremiah A. Baro
Died November 4, 2004 Serving During Operation Iraqi Freedom
---
21, of Fresno, Calif.; assigned to 2nd Battalion, 5th Marine Regiment, 1st Marine Division, I Marine Expeditionary Force, Camp Pendleton, Calif.; died Nov. 4 of injuries sustained due to enemy action in Anbar province, Iraq. Also killed was Lance Cpl. Jared P. Hubbard.
---
Marine best friends killed in Iraq honored at memorial
By Juliana Barbassa
Associated Press
FRESNO, Calif. — Childhood friends who enlisted in the Marine Corps together and died together in Iraq were buried side by side.
Jeremiah Baro and Jared Hubbard, who played together, wrestled each other in high school and toughed it out together through boot camp, died Nov. 4, after a roadside bomb exploded. They were in Iraq's Anbar province, where the military was preparing to attack the insurgent stronghold of Fallujah.
Members of the armed forces, classmates from the nearby high school, more than 700 friends and family members packed the church pews and stood pressed against the walls at Thursday's memorial. Many wore red armbands with the Marine motto — Semper Fi, or 'always faithful'. Friends said the phrase described the young men's dedication to each other and their families as much as it defined their commitment to their country, and to their mission as Marines.
"You couldn't say anything about Jared without saying something about Jeremiah, and you couldn't say something about Jeremiah without saying a little something about Jared," said the Rev. Tim Rolen.
Hubbard, who wrestled and played football in high school, and the slighter but pugnacious Baro were "two peas in a pod," said Bert Baro, Jeremiah Baro's father.
"You can't have one without the other," he told the Fresno Bee. "If one or the other survived, I don't think they would have been the same people."
Hubbard, 22, and Baro, 21, enlisted in December 2001, acting on an idea they'd had since high school, but motivated by the terrorist attacks that September.
The two men were dedicated athletes with a close group of friends — among them the dozens of high school classmates who attended the memorial.
When a group of friends went out, Hubbard was the last to go home, and the first up in the morning, ready for breakfast and a hike, said Benny Clay, who had known him since the fifth grade. Baro was more intense, and had a way of earning the respect of those around him, said Rolen.
Baro's girlfriend, Stephine Sanchez, also showed his lighter, caring side by reading a poem he gave her. Her voice broke into sobs before she reached the end: "You were meant to be my heart, my soul mate, my everything."
It was their second tour in Iraq. They returned home during the summer and trained together as snipers when they returned to their unit.
Two weeks before he was killed, Jeremiah Baro told his father of the latest action they had seen, when they had run into insurgents setting up a roadside ambush, Bert Baro said.
Bert Baro said he wished he had paid closer attention to the 30-minute conversation, not knowing it would be their last. He had been concentrating, he said, on enjoying "the sound of my son's voice."