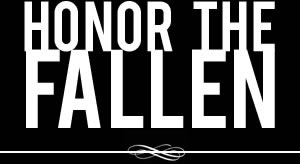 Honoring those who fought and died in Operation Enduring Freedom, Operation Iraqi Freedom and Operation New Dawn
Search Our Database
Marine Cpl. John C. Bishop
Died September 8, 2010 Serving During Operation Enduring Freedom
---
25, of Columbus, Ind.; assigned to the 2nd Battalion, 9th Marine Regiment, 2nd Marine Division, II Marine Expeditionary Force, Camp Lejeune, N.C.; died Sept. 8 in Helmand province, Afghanistan, of while conducting combat operations.
---
Indiana mourns loss of 2 service members
The Indianapolis Star
Two Indiana service members died this week in fighting in the Middle East, one of them among the first U.S. service members killed in Iraq since President Obama declared an end to combat operations in the country Aug. 31.
Marine Cpl. John C. Bishop, 25, of Columbus was shot in the chest Sept. 8 while in combat in Helmand province, Afghanistan. He was on his first tour to Afghanistan after serving twice in Iraq.
Army Sgt. Phillip Chad Jenkins, 27, of Decatur died Sept. 7 in Balad, Iraq, of wounds suffered in a shooting incident in Salah ad-Din province, the Defense Department said in a news release.
Bishop's mother, Sarah Thomas, learned of her son's death Sept. 8 just hours after receiving a letter from him. On Sept. 9, she and her older son, Tyson Bishop, 35, of Indianapolis packed into a car and headed to Delaware, where Bishop's flag-draped coffin was due to arrive at Dover Air Force Base.
Bishop shipped off to Afghanistan not long after the Fourth of July, when he and his family spent time fishing along the Ohio River in Madison. He expected to be home in February.
He had reservations about another tour in the battle zone, his mother said.
"It was the Marine in him," she said of his ability to keep going.
Bishop had known since he was a youngster that he was going to be a Marine. The bug bit him when Tyson headed off to the Marines in 1993.
Bishop graduated from Southwestern Shelby High School in 2003 and went straight into the Corps. He and his older brother would banter about who was the tougher Marine.
"They had such a good time," their mother said. "When they grew up, they were the best of buds — it was just so awesome."
It was in the Marines, too, that Bishop met his wife, Crystle. He was a weapons instructor at Camp Lejeune, N.C., and she was an ammunition clerk.
The couple married less than a year ago and were awaiting the birth of a daughter next month.
Bishop also has a 4-year-old son, K'sean.
His tour in Afghanistan was to be his last, as Bishop planned on leaving the military and going to college to be a conservation officer. For a young man who rarely took life seriously, he was looking forward to starting another chapter, his mother said.
"He was just so ecstatic about it all," she said.
In Iraq, Jenkins and another soldier were killed when an Iraqi soldier fired a barrage of bullets at U.S. troops, the Pentagon said. They were providing security for a commander attending a meeting with Iraqi military personnel at a base about 130 miles north of Baghdad.
Jenkins was assigned to 1st Battalion, 27th Infantry Regiment, 2nd Stryker Advise and Assist Brigade, 25th Infantry Division, based at Schofield Barracks, Hawaii.
He was a 2002 graduate of Bellmont High School, family friend Pam Lengerich said. She said his wife and two children were living in Hawaii, where he had most recently been stationed.
Gary Hauter told a Fort Wayne television station that his nephew's death was a shock but that Jenkins had been doing what he wanted to do.