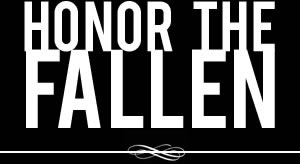 Honoring those who fought and died in Operation Enduring Freedom, Operation Iraqi Freedom and Operation New Dawn
Search Our Database
Marine Cpl. Jorge A. Gonzalez
Died March 23, 2003 Serving During Operation Iraqi Freedom
---
20, of Los Angeles; assigned to 1st Battalion, 2nd Marine Regiment, 2nd Marine Expeditionary Brigade, Camp Lejeune, N.C.; killed in action near Nasiriyah, Iraq.
---
For most military families, the grieving begins with a knock on the door. For the Gonzalez family of Rialto, Calif., the news of their son's death came as a jolt from the television screen.
Cpl. Jorge Gonzalez was among nine Marines killed March 23 when Iraqis, feigning surrender, hit the armored personnel carrier he was riding near An Nasiriyah.
Later that day, his parents, Mario and Rosa Gonzalez, were watching clips from the Arab network Al-Jazeera on the Spanish-language station, Telemundo, when they saw the corpse of a U.S. serviceman.
"When I saw the face, it was that of my son," Rosa Gonzalez told Los Angeles television station KMEX. The next day, Marine officers came to confirm the bad news.
Gonzalez, 20, one of five children, enlisted after graduating from El Monte High School. He told his mother: "Don't worry, mom. If I die a Marine, I'll die honored."
His wife, Jazty, had given birth to their first child, Alonso, on March 3 at Camp Lejeune, N.C., after Gonzalez shipped out to the Mideast.
He hoped to finish his hitch in the Marines next year and become a policeman.
His last letter home, received March 25, included a message for the son he never saw: "If you can wait just a little, I'll see you in the summer if God wants it."
— USA Today, Associated Press