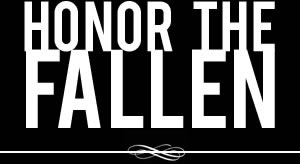 Honoring those who fought and died in Operation Enduring Freedom, Operation Iraqi Freedom and Operation New Dawn
Search Our Database
Marine Cpl. Jorge Villarreal Jr.
Died October 17, 2010 Serving During Operation Enduring Freedom
---
22, of San Antonio; assigned to 1st Battalion, 11th Marines, 1st Marine Division, I Marine Expeditionary Force, Camp Pendleton, Calif.; died Oct. 17 while conducting combat operations in Helmand province, Afghanistan.
---
Marine 'stood up for what's right'
The Associated Press
Before he went to war, Jorge "JV" Villarreal Jr. sometimes acted as the peacemaker among a close-knit group of friends in Texas, settling disputes among buddies.
"He was like our brother, actually," friend Eric Gutierrez said, according to the San Antonio Express-News.
Villarreal, a 22-year-old vehicle operator from San Antonio, was killed by a roadside bomb on Oct. 17 in Helmand province, Afghanistan. He was assigned to Camp Pendleton.
He had been an honors student at Kennedy High School and was buried not far from there. Friends and fellow classmates said he served as class treasurer, played football in a green and white uniform for the Rockets, and made the halls a friendlier place before graduating in 2006.
He joined the Marines the next year, and the military said he had deployed to the western Pacific before serving in Afghanistan.
"He had that inner strength that people admire and respect," his cousin Jorge Suarez said, according to TV station KSAT. "A strong man that stood up for what's right."
Survivors include his wife, Reyna Rodriguez; a stepdaughter; his parents, Yolanda and Jorge; and a sister, April.
---
October the deadliest month in 2010 for Corps
By Dan Lamothe
Staff writer
Eighteen Marines and a Navy corpsman have been killed in Afghanistan this month, making October the deadliest month in combat for the Marine Corps this year.
Three Marines have died in combat this week, pushing October past August and June, each of which saw 17 Marines and a corpsman killed. One hundred thirty-two Marines and four corpsmen have been killed in 2010 in Afghanistan as of Thursday, according to Marine Corps Times records.
The most recent casualties include Cpl. Jorge Villarreal, 22, a motor vehicle operator; and Lance Cpl. Francisco Jackson, 24, a field artillery cannoneer. Both Marines were killed by improvised explosive devices while on foot patrols, with Villarreal dying Oct. 17 and Jackson dying Oct. 19.
The Marines were assigned to 1st Battalion, 11th Marines, out of Camp Pendleton, Calif., an artillery unit that has been assigned to protect the Kajaki Dam, a 320-foot-high, 887-foot-wide landmark in northeastern Helmand province built by the U.S. in 1953 to provide hydroelectric power. The unit has conducted not only artillery operations, but regular foot patrols, too.
The other casualty this week is Staff Sgt. Joshua Cullins, 28, an explosive ordnance disposal technician with Pendleton's 1st EOD Company. He deployed as an individual augmentee, and worked as a police officer with the Los Angeles Police Department, the department said. He was killed Oct. 19 by an IED in Marjah, the violent former Taliban stronghold in central Helmand province, while working with 2nd Battalion, 9th Marines, out of Camp Lejeune, N.C., police said.
The battalion that has sustained the most casualties this month is Pendleton's 3rd Battalion, 5th Marines. Ten 3/5 Marines have been killed in October, including nine in a four-day period from Oct. 13-16. The unit is patrolling Sangin, a notoriously violent area in northern Helmand that the Corps took over from British forces in September.