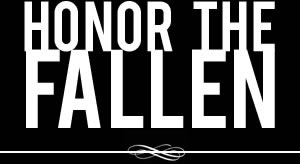 Honoring those who fought and died in Operation Enduring Freedom, Operation Iraqi Freedom and Operation New Dawn
Search Our Database
Marine Cpl. Joseph S. Tremblay
Died April 27, 2005 Serving During Operation Iraqi Freedom
---
23, of New Windsor, N.Y.; assigned to the 3rd Battalion, 25th Marine Regiment, 4th Marine Division, Marine Forces Reserve, Moundsville, W.Va.; attached to 2nd Marine Division, II Marine Expeditionary Force (Forward); died April 27 of injuries sustained when a mine exploded while he was conducting combat operations near Hit, Iraq.
* * * * *
Soldier from W.Va. battalion dies in Iraq
Associated Press
NEW WINDSOR, N.Y. — A Marine from the Hudson Valley died in Iraq this week after a roadside bomb exploded, his family said.
Cpl. Joseph Tremblay, 23, of New Windsor, N.Y., joined the Marine Corps after graduating from high school in 1999. After serving four years, he remained in the Reserve and volunteered for active duty so he could go to Iraq.
"He felt that all his brothers were there and he wasn't," his father Lawrence Tremblay said. "What got to him ... was the kids and the people over there not having anything. He had a very, very big heart."
The Department of Defense hasn't released details on Tremblay's death and his West Virginia-based unit wasn't immediately available. The family was notified Wednesday. His mother lives in Corbin, Ky.
Tremblay was with the 3rd Marine, 25th Battalion out of West Virginia. He was killed while driving his Humvee. The only information his family has at this point is that he either drove over a land mine or he was hit by RPG rounds.
Tremblay deployed to Iraq in January and most recently was stationed at Camp Hit in southern Iraq, his father said. He was traveling in a Humvee when the explosion happened.
The last person to hear from Tremblay was his fianc©e, Jennifer Coloni.
"He called me on Monday just to say he was OK and he loved me and he would be home soon," she said. "He always put others before himself."
Tremblay was called into action in January 2005, when he was sent to California for training. By mid-March, he was in Iraq. His first mission was a successful one -- that's all his family knows. But the second mission proved to be deadly for the young Corbin native.
Tremblay's sister, Stacey Messer described him as "preparing for war all his life," and that he began that training at a very early age.
"We used to call him GI Joe," Messer said. "When he was 5-years-old my mom and dad used to buy him GI Joe sets and he would play war. Ever since he was little, he always wanted to be a Navy Seal — that was just his thing."
Tremblay spent three years in Corbin High School's ROTC program. Lt. Col. Rick McClure, his instructor, fondly recalled Tremblay as a member of his first class.
Tremblay left his Corbin High his senior year to live with his father in New York. His teacher tried to get him to stay.
"He had the capability of doing anything he wanted to do," McClure said. "He was very athletic — and we had a lot of athletic competitions at that time and largely because of Joey, we won them all."
However, Messer said, there was no way for her brother to prepare for the death awaiting him in Iraq.
"If you roll over a land mine, I don't care how much training --there's nothing you can do," Messer said.
* * * * *
Mourners honor Marine who volunteered for Iraq
NEWBURGH, N.Y. — A Marine who volunteered for the Reserves so he could join his fellow soldiers in Iraq was remembered Wednesday during a funeral Mass.
Cpl. Joseph Tremblay, 23, of New Windsor, died near Hit, Iraq, when a mine explosion struck his Humvee during a combat patrol April 27, the military said.
"Joseph dutifully gave his life on his tour of duty in Iraq," the Rev. Bill Scafidi said at Sacred Heart Catholic Church.
Tremblay joined the Marines after graduating from Newburgh Free Academy in 1999. He wasn't deployed to Afghanistan or Iraq during four years of active duty, so he decided to re-enlist as a reservist, his family said.
He wanted to go even though he would be leaving his fiancee and family, which includes a father and brother in New York, and mother and sister in Kentucky.
Cardinal Edward Egan addressed the mourners before the Mass.
"To all who knew and loved him, I extend the heartfelt sympathies of the Archdiocese of New York," Egan said. "This is a tragic loss of a good young man."
Tremblay was assigned to the Marine Forces Reserves 3rd Battalion, 25th Marine Regiment, 4th Marine Division, based in Moundsville, W.Va.
Even some strangers attended the funeral.
"We wanted to go out and show respect for a combat Marine and for the family," Vietnam veteran John Purcell of Fishkill said. "They gave it all."
— Associated Press
---
Marines honored with newly installed plaque
MOUNDSVILLE, W.Va. — A plaque honoring four Marines killed in Iraq last year has been installed at the Naval and Marine Corps Reserve Center.
Friends and relatives gathered Sunday at the plaque dedication to remember Cpl. Bryan J. Richardson, 23, of Summersville; Cpl. Joseph Tremblay, 23, of New Windsor, N.Y.; Staff Sgt. Joseph P. Goodrich, 32, of Pittsburgh; and Lance Cpl. Ryan Kovacicek, 22, of Washington, Pa.
The four were members of Company K, 3rd Battalion, 25th Marine Regiment, 4th Marine Division, a Reserve unit, based in Moundsville.
The plaque bears their photographs and metal name tags, along with a carved wooden relief of a Marine emblem and their company's name.
Richardson and Tremblay died in separate incidents in March 2005 when their vehicles hit land mines. Goodrich and Kovacicek died in a single mortar attack inside the city of Hit in July 2005.
"They were outstanding Marines, and they had a huge affect on morale as well as mission accomplishment," said Maj. Michael Coggins.
— Associated Press